Metal Gear Solid V, Killer Instinct coming to Xbox Game Pass
Resident Evil 4 also one of five games being added this month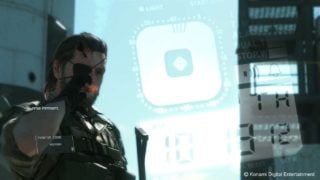 Microsoft has announced five upcoming additions to the Xbox Game Pass library.
Night Call will join the service for PC players on July 17, when the Gears 5 technical test will also be made available to download ahead of online play commencing later this week.
On July 18, Metal Gear Solid V: The Phantom Pain will arrive for Xbox subscribers, and The Banner Saga 3 will join the service for console and PC players.
Console and PC subscribers will also be able to play For the King and Killer Instinct: Definitive Edition from July 25, when console players will gain access to Resident Evil 4 too.
Xbox One's July update introduced a new Game Pass feature enabling users to bookmark games they'd like to return to later.