Meta is launching a subscription service for Quest games
Meta Quest+ will offer subscribers two titles on the first day of every month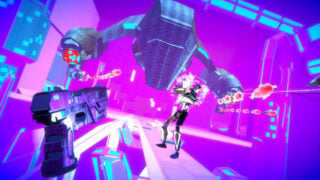 Meta is launching a subscription service for Quest games.
Confirming a previous leak, the company announced Meta Quest+ on Monday.
The subscription service will be available for Quest 2, Quest Pro and the upcoming Quest 3 headset.
Priced at $7.99 per month or $59.99 annually, Meta Quest+ will give subscribers two VR titles on the first day of every month.
It promises to offer "a combination of VR's biggest hits, hidden gems, and back-catalog classics".
The service will debut in July with Cloudhead Games' action-rhythm FPS Pistol Whip and Arvore Immersive Experiences' arcade adventure Pixel Ripped 1995.
In August, subscribers will be offered Mighty Coconut's Walkabout Mini Golf and Terrible Posture Games' FPS roguelite Mothergunship: Forge.
Players can access Quest+ titles while they're subscribed to the service, including ones they've previously claimed if they leave and decide to rejoin later.
Until July 31, Meta is offering a Quest+ introductory offer of $1 for the first month.
Earlier this month, Meta cut Quest 2 prices and announced Quest 3, which will launch this fall with prices starting at $499.99 for a 128GB headset.
Further details about the next-gen virtual and mixed reality headset will be revealed at the annual Meta Connect conference on September 27.