Mega Drive Mini is getting a Master System adapter in Japan, but it doesn't play games
The Mega Adaptor Mini is for display purposes only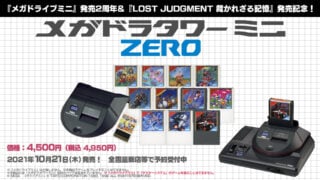 Sega is releasing a special Master System add-on for the Mega Drive Mini in Japan, but it won't play any games.
The Mega Adaptor Mini is being launched commemorate the two-year anniversary of the Mega Drive Mini and the release of Lost Judgment.
Much like the original Mega Adaptor, which was known as the Power Base Converter in the west, the Mega Adaptor Mini connects to the cartridge slot of the Mega Drive Mini.
It also has working slots for a small Master System cartridge and Master System game card, and one of each is included with the Mini.
However, these blank cartridges don't actually play any games. Instead, the Mini comes with a series of game labels and players can stick their label of choice to the cartridge and card, to make them look like mini versions of the original games.
Because it's actually incapable of playing any Master System games and is purely a display piece, the Mega Adaptor Mini only costs ¥4500 ($40 / £30).
Eight Sega Master System games can be played, however, in Lost Judgment, which was released on September 21.
The sequel to Judgment includes a playable Master System in protagonist Takayuki Yagami's office, which replaces the pinball machine from the previous game.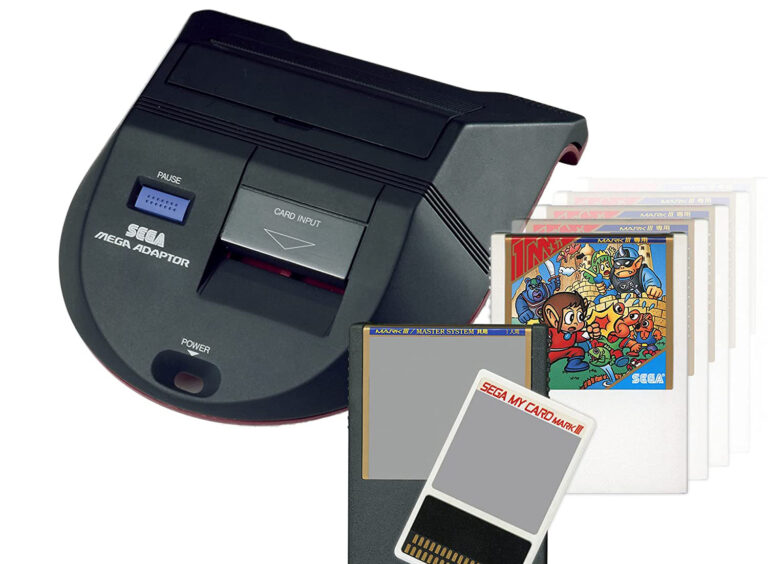 The eight games are:
Alex Kidd in Miracle World (iconic platformer)
Fantasy Zone (side-scrolling shoot 'em up)
Penguin Land (platform puzzler)
Quartet (run-and-gun game with a jetpack)
Enduro Racer (isometric motorbike racing game)
Woody Pop (Breakout style ball and bricks game)
Maze Hunter 3-D (top-down maze game)
Secret Command (re-release of Rambo: First Blood Part II without the licence)
VGC's Lost Judgment review praised the game, saying: "Lively combat and engrossing social clubs keep you busy, but it's the much-improved detective story that elevates Lost Judgment above the original."