McDonald's Pokémon UK Happy Meals confirmed to include 25th anniversary cards
The limited edition Pokémon cards experienced widespread sellouts in the US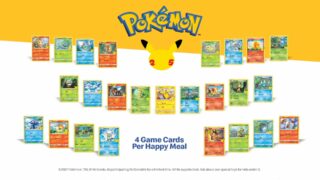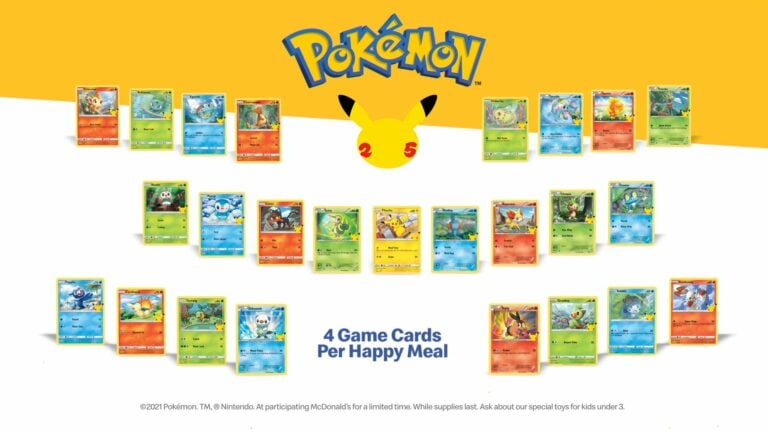 McDonald's Pokémon UK Happy Meals will include the 25th anniversary trading cards that experienced widespread sellouts in the US earlier this year.
That's according to an internal staff memo seen by VGC (pictured below), which confirms that each Happy Meal will include four cards and one surprise gift (either a trading card box, stickers or frame).
While the memo doesn't mention an extended card collection, it's likely McDonald's will offer the same 50 cards included in the US promotion.
The US cards featured 25 designs covering all the Starter Pokémon from the history of the games series, plus another 25 foil variants. Each of the cards has a 25th Anniversary logo on them.
McDonald's will be selling Pokémon Happy Meals in the UK from May 19. As first revealed by VGC last weekend, McDonald's UK is set to restrict sales of the meals, following widespread shortages in the US earlier this year, as scalpers targeted the items for re-sale.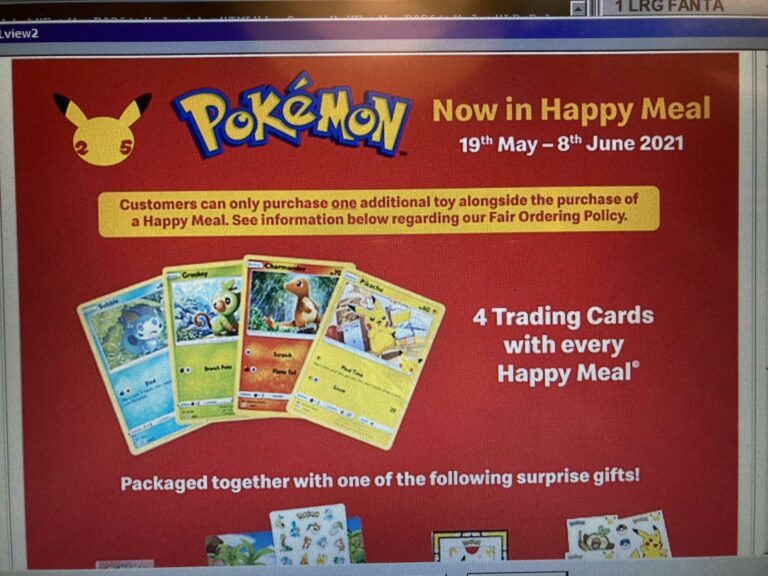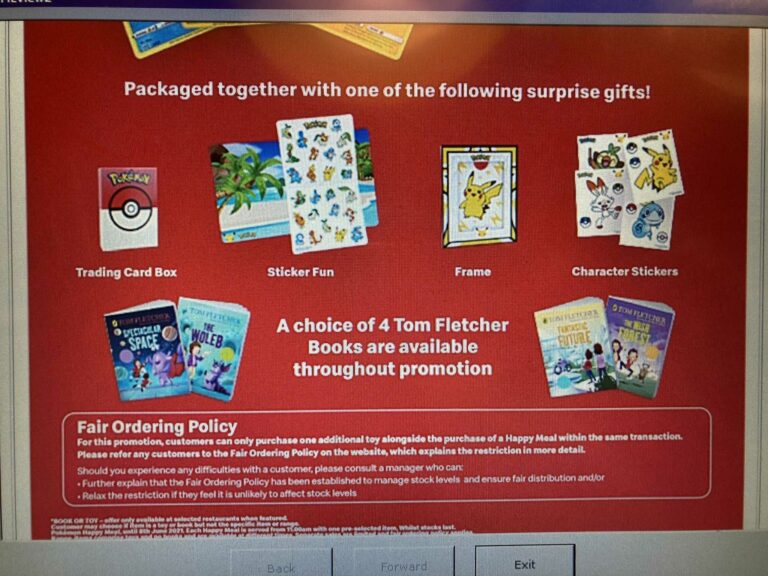 McDonald's restaurants in the US had to place restrictions on Happy Meal sales after they were targeted by scalpers reselling the cards on auction sites for hundreds of dollars.
According to social media reports, some collectors were even buying the Happy Meals in mass numbers, in the hopes of obtaining new cards, and throwing out the food.
McDonald's eventually released a statement acknowledging the "extreme lengths" customers were going to in order to obtain the Happy Meal cards.
"With such significant demand for our promotional Pokémon TCG cards, and some fans even going to extreme lengths to get them, we're working quickly to address shortages and also strongly encouraging restaurants to set a reasonable limit on Happy Meals sold per customer," it said.
"We want to offer the full Happy Meal experience to as many families as possible, and help ensure everyone is able to get in on the fun!"