McDonald's Pokemon Happy Meal UK sales will be restricted, following US scalper chaos
Fast-food chain moves to avoid sellouts seen in America, as resellers targeted cards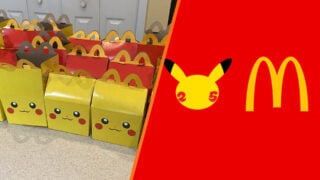 McDonald's UK is set to restrict sales of its upcoming Pokémon Happy Meals, following widespread shortages in the US earlier this year, as scalpers targeted the items for re-sale.
McDonald's will be selling Pokémon Happy Meals in the UK from May 19, possibly containing the highly sought-after 25th-anniversary cards which caused sellouts in the US.
According to internal messaging seen by VGC, the fast food chain is set to restrict Pokémon Happy Meal sales so that customers can only purchase one additional "toy" when one or more Happy Meals are purchased within the same transaction.
Fans of the Pokémon Trading Card Game will be hoping that the Pokémon Happy Meals include the special edition McDonald's 25th Anniversary Pokémon cards that were included with Happy Meals in North America in February.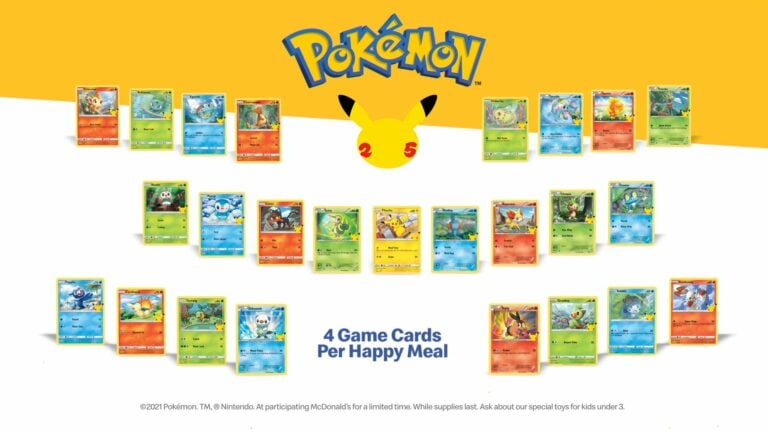 This special set was exclusive to the Happy Meal range and included 25 cards covering all the Starter Pokémon from the history of the series. There are 50 cards in the set (normal and foil versions of each), and they each have a 25th Anniversary logo on them.
It's not yet confirmed if the UK Happy Meals will include the highly sought-after cards, but considering that the chain has told UK staff it expects meals to be "extremely popular", it's likely that they will.
McDonald's UK and Ireland also pledged to remove plastic toys from its Happy Meals starting in 2021, so a paper-based alternative is guaranteed.
Happy Meals in North America came with packs containing four cards, which led to reports of scalpers buying Happy Meals in bulk to try and resell complete sets on eBay.
McDonald's restaurants had to place restrictions on Happy Meal sales after they were targeted by scalpers reselling the cards on auction sites for hundreds of dollars.
According to social media reports, some collectors were even buying the Happy Meals in mass numbers, in the hopes of obtaining new cards, and throwing out the food.
McDonald's eventually released a statement acknowledging the "extreme lengths" customers were going to in order to obtain the Happy Meal cards.
"With such significant demand for our promotional Pokémon TCG cards, and some fans even going to extreme lengths to get them, we're working quickly to address shortages and also strongly encouraging restaurants to set a reasonable limit on Happy Meals sold per customer," it said.
"We want to offer the full Happy Meal experience to as many families as possible, and help ensure everyone is able to get in on the fun!"
Related Products
Pokémon Scarlet and Violet Dual Pack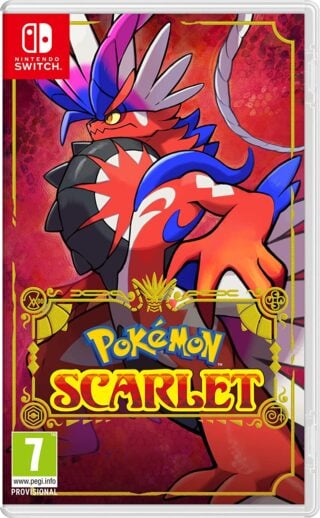 Pokémon Scarlet
Pokémon Violet
Other Products
Some external links on this page are affiliate links, if you click on our affiliate links and make a purchase we might receive a commission.