Masahiro Sakurai says it would be 'difficult to push Smash Bros. any further than we have'
The series director remains unsure what the future holds for the franchise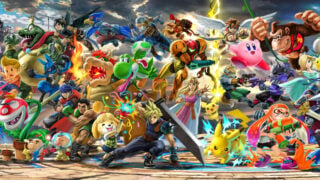 Masahiro Sakurai has said he can't imagine a new Super Smash Bros. game exceeding the scope of Ultimate.
Super Smash Bros. Ultimate was released in December 2018 and was supported with a robust DLC offering that included the release of 13 new characters over a three-year period, bringing the final roster to 89 fighters.
Since completing his work on the game, series director Sakurai has been running his new YouTube channel in which he shares game design tips, and has even claimed that he's "semi-retired" from development.
In his latest video published on Monday, Sakurai reiterated that he's unsure what the future holds for Smash Bros. following Ultimate, which is the third best-selling Switch game to date, having shifted 31.77 million copies as of June 2023.
"As for what comes next for the Smash Bros. series, even I'm not sure," he said (via Nintendo Life). "I feel we truly succeeded in making people happy with this game, but now that Smash Bros. has grown to be monstrous in size, I'd say it's difficult to imagine an increase of this magnitude happening again.
"Every time, we managed to make a game that I had previously thought impossible, so I can't say for certain there won't be another, but I do think it would be difficult to push it any further than we have."

In November 2021, Sakurai reportedly said he couldn't envisage the series continuing without his involvement, even if that was something he'd like to happen.
"Smash Bros. is a massive, important title for Nintendo, so it's fair to assume there will be another one at some point, but it's going to take some work to figure out exactly how to make that happen," he also said in July. "For my part, I'd like to keep working with Nintendo however I'm able."
Related Products
Other Products
Some external links on this page are affiliate links, if you click on our affiliate links and make a purchase we might receive a commission.