Marvel's Avengers' PlayStation exclusive Spider-Man is confirmed for 2021
Crystal Dynamics promises more info closer to release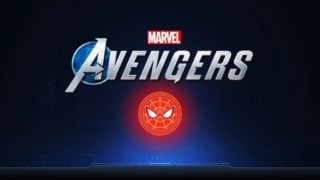 Marvel's Avengers' PlayStation exclusive Spider-Man character will release before the end of the year, developer Crystal Dynamics has confirmed.
Spider-Man will be available only on PlayStation platforms when it arrives in 2021, the developer said in a community update on Wednesday. "We'll have more information on Spider-Man closer to launch and you may catch a glimpse of him here and there along the way."
The confirmation ends a lengthy silence around the Spider-Man DLC, which had originally been scheduled for "early 2021", but was delayed to later in the year after the game's troubled launch resulted in its first two new characters being pushed back.
Crystal Dynamics' associate art director, Jeff Adams, gave fans a taste of what to expect from the Spider-Man content in a PlayStation Blog announcement post last August.
"When Spider-Man comes to our stable of heroes, we'll be marking his debut with an in-game event that will introduce him to the wider world of Marvel's Avengers," he wrote. "The event is comprised of a series of unique challenges for the hero to take on, testing his abilities, and yielding some exciting results.
"And like the rest of our heroes in Marvel's Avengers, we will offer multiple cosmetic outfits and gameplay experience options, so you can make your vision of the wall crawler a reality."
Elsewhere in the latest Avengers roadmap, Crystal Dynamics has confirmed in-game events, new content, system updates, quality-of-life features and more.
"We have many plans beyond this most recent Roadmap update that stretch into late winter and beyond, including addressing long-standing asks, to quality-of-life improvements, to new Heroes, Villains, and more," wrote studio head Scot Amos.
"On behalf of everyone across the world who works on and plays in Marvel's Avengers, we want to extend a heartfelt thank you for playing, building, supporting, challenging, believing, and assembling. Please continue to share your feedback online – it remains our compass for the future as we are one team, one dream."