Marvel's Avengers' PlayStation exclusive Spider-Man content is coming this month
The upcoming version 2.2 update also includes a Klaw raid and a new way to earn cosmetics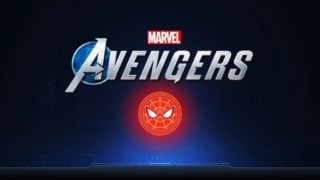 The PlayStation-exclusive Spider-Man content for Marvel's Avengers will be released later this month.
In a new blog post on the game's official website, the development team confirmed that Spider-Man will arrive as part of the version 2.2 update due for release on November 30.
He will be accompanied by a new Hero Event called With Great Power, in which Spider-Man teams up with Ms Marvel and Black Widow to try to stop an AIM plan, while struggling to decide whether he prefers working alone or as part of a team.
Although the Spider-Man content will be exclusive to the PS4 and PS5 versions of the game, version 2.2 will also include a number of other new modes which will be available on all formats.
This includes a Klaw Raid which takes place after the events of the War for Wakanda expansion.
Marvel's Avengers - War for Wakanda trailer
Other additions include the following:
Power-Level Increase – "The maximum Power Level achievable will increase from 150 to 175."
Gear Upgrading – "You will be able to recycle gear of a higher power level to upgrade your current gear to match the higher-power level of the consumed item (with a few exceptions)."
Shipments – "We've heard your requests for a path to earn coveted Cosmetics, resources, and other items via gameplay, as well as a place to use your plentiful Units. Enter the Shipments feature. Each Shipment costs 500 Units (the currency earned while playing the game) and pulls from a collection of possible items, but you can see what is in the current Shipment before you buy it with Units. There is a small chance of the Shipment containing a premium Outfit unavailable via any other means of acquisition. But luck isn't required to get the Outfit – you'll automatically receive it after claiming 100 Shipments."
Per-Hero Weekly Objectives – "Starting with the Seeking the Super Adaptoid Mission Chain and the Klaw Raid: Discordant Sound, you can farm the weekly rewards once a week for each eligible Hero, rather than for only one Hero per week."
Square Enix and Crystal Dynamics removed paid XP boosts from Marvel's Avengers earlier this week following a backlash from fans over their introduction to the game.
The ability to buy XP and resource-collecting boosts with real money was controversially added to the game in October, just over a year after Marvel's Avengers' release.
The ability to purchase these with real money angered fans of the game, who said its developer and publisher had gone back on promises that paid microtransactions would only ever apply to cosmetic items.
Following criticism of the move, it was announced on Tuesday that paid consumables will be removed from the game by the end of the day.
The head of Square Enix also claimed this week that Crystal Dynamics was a bad fit for Marvel's Avengers, given its lack of experience with the games as a service model.
Addressing shareholders in a statement published in the company's annual report, president Yosuke Matsuda said Square Enix needed to learn from the game's "disappointing" performance.