Marvel's Avengers is coming to Xbox Game Pass for console and PC this week
Subscription service offering includes the full game and all post-launch heroes and missions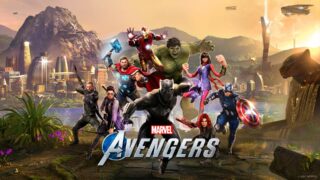 Marvel's Avengers will join Xbox Game Pass this Thursday, September 30, Microsoft has announced.
Xbox Game Pass subscribers will be able to access the game on consoles, PC and mobile devices via Xbox Cloud Gaming.
"Every player with an Xbox Game Pass membership can experience the full game and all our post-launch Heroes and missions," said Hunter Wolfe, community coordinator at developer Crystal Dynamics.
Marvel's Avengers Expansion: Black Panther | War for Wakanda Cinematic Trailer
"This includes four story campaigns that showcase one or more Hero's unique abilities, as well as our Avengers Initiative – our evolving online multiplayer world that lets you and three friends play as any Hero in our roster and embark on global adventures."
Wolfe added: "Marvel's Avengers is an evolving game with ongoing updates that add new playable Heroes, missions, villains, campaigns, and events – and Xbox Game Pass members will get to experience all of it!"
Content Xbox players won't receive access to is Marvel's Avengers' upcoming Spider-Man DLC, which was recently confirmed for release later in 2021.
"Spider-Man is what we call an 'event' so he will have cut scenes and a story for sure," Marvel's Avengers senior producer Dan Matlack said this month.
Marvel's Avengers' most recent expansion, Black Panther – War for Wakanda, launched in August. It introduced a new hero and outfits, new villains and enemies including Klaw, new story content, a new environment to explore, plus fresh solo or multiplayer Drop Zone and Threat Sector missions.
Last week, Xbox studio The Initiative announced it was partnering with Crystal Dynamics to help develop its Perfect Dark reboot.