Marvel: Ultimate Alliance 3 review round-up: Critics award favourable scores
Nintendo brawler is out today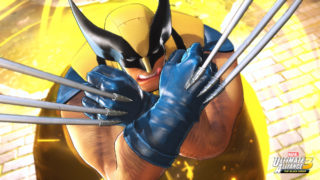 Marvel: Ultimate Alliance 3 review scores have gone live across the video games media, with critics awarding favourable – if not spectacular – scores to the superhero brawler.
In VGC's Marvel: Ultimate Alliance 3 review critic Alan Wen calls the Nintendo Switch exclusive "a crowd-pleasing summer blockbuster that's worth a bash."
Wen goes aims praise at the game's diverse roster and longevity, while criticising the occasionally repetitive combat.
See all the key games media reviews and scores below.
Marvel Ultimate Alliance 3 review scores
Nintendo Life: 8/10 – "Marvel Ultimate Alliance 3: The Black Order isn't a groundbreaking, narrative-heavy reinterpretation of the comic characters you know and love, but then again neither were the first two games."
IGN: 7.8 – "Marvel Ultimate Alliance 3: The Black Order is a fun, if fairly simple, comic book beat-em-up that's enjoyable alone or with friends alike."
USGamer: 3.5 – "Unfortunately, some camera issues and general readability mar the overall experience, and the alternate costumes fall short of the Ultimate Alliance standard. Despite that, this is a great couch co-op adventure with all your Marvel favorites."
Gamespot: 8/10 – "It falters in places, but there's still nothing quite like the Ultimate Alliance series, and this long-awaited third entry makes it a triumphant return for a superhero brawler that feels more relevant than ever."
Game Informer: 7/10 – "My time with Marvel Ultimate Alliance 3 was filled with peaks and valleys. It has great moments where everything is clicking, followed by lulls where it all falls apart. The story never really gets going, however, but is a fun exploration of all things Marvel. "
Destructoid: 7/10 – "Solid and definitely has an audience. There could be some hard-to-ignore faults, but the experience is fun."
Kotaku: (No score) – "If an animated rehash of 10 years' worth of movies and television is the framing needed to get me an action role-playing game as rich, challenging and satisfying as Marvel Ultimate Alliance 3: The Black Order, then so be it."
Eurogamer: (No score) – "Marvel Ultimate Alliance 3 is, ultimately, just fine, but it feels like a last-gen game visually and in design. You can see it in every door you have to press a button to open, in every recycled enemy, in every spotlight you wait to pass, in every move-block-to-the-right-pad puzzle."
Related Products
Other Products
Some external links on this page are affiliate links, if you click on our affiliate links and make a purchase we might receive a commission.