Marvel Snap's PvP update is scheduled to launch in late January
The patch will also introduce Series Drops, which reduce the rarity of selected cards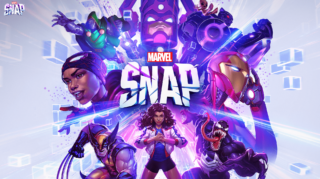 Marvel Snap's player vs player update is scheduled to launch this month, the game's developer has said.
Previously expected to arrive last year, the ability to battle friends is currently due to launch as part of a wider patch tentatively planned for January 31.
"If we run into last minute issues we may choose to delay for a little longer to make sure things work correctly", Marvel Snap's developer, Second Dinner, cautioned in a post on the game's website.
Marvel Snap | Gameplay Trailer
The patch will also introduce Series Drops, which are updates to card rarity planned for release on a monthly basis.
With every Series Drop, some Series 5 cards will move to Series 4 and some Series 4 cards will drop to Series 3, making each one 10 times more common in Collector's Reserves and cheaper in the Token Shop.
The Series 5 cards moving to Series 4 with this month's update are Valkyrie, Super-Skrull, Bast, Shuri and Black Panther.

The Series 4 cards moving to Series 3 will be Luke Cage, Absorbing Man, She-Hulk and Titania.
"All cards will eventually become easy to obtain through enough Series Drops," Second Dinner said. "However, there are currently two cards that we do not plan to drop down a series: Our favorite 6-Cost supervillains, Thanos and Galactus. They're just too dang epic."