Marvel Snap's battle mode is now available
The first Series Drop, which alters the rarity of some cards, is also now live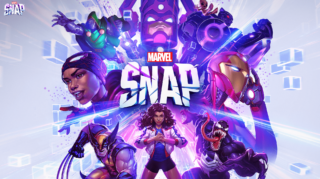 Marvel Snap's long-requested battle mode is available now.
The new mode, which launched today as part of update to the mobile collectible card game, lets players battle in friendly or competitive matches against specific people, rather than the random matchmaking system that the game has previously used.
"Since the start of our Beta Tests, players have been asking, 'When can I play against friends?!' And so we are stoked to announce that the ability to Battle against friends is finally live for players worldwide," said Ben Brode, chief development officer at developer Second Dinner.
"We've been testing Friendly Battles for literally years, whether by running internal tournaments or just testing our favorite decks against colleagues. Now that it's in the hands of players, I can't wait to see where it'll go from here."
Today's update also introduces the first Series Drops, which are updates to card rarity planned for release on a monthly basis.
As part of the Series Drop, some Series 5 cards will move to Series 4 and some Series 4 cards will drop to Series 3, making each one 10 times more common in Collector's Reserves and cheaper in the Token Shop.
The Series 5 cards moving to Series 4 with today's update are Valkyrie, Super-Skrull, Bast, Shuri and Black Panther. The Series 4 cards moving to Series 3 are Luke Cage, Absorbing Man, She-Hulk and Titania.