Marvel Snap will be getting weekly balancing tweaks to avoid 'stasis'
The game currently gets patches every four weeks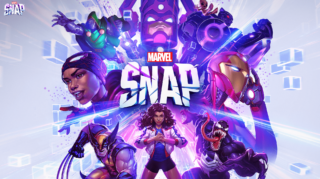 Mobile card-battling game Marvel Snap is getting weekly balancing updates, according to developer Second Dinner.
In a new blog post detailing the game's latest update, the studio says it will now be introducing weekly 'over the air' (OTA) updates, which won't require players to download new patches.
Until now, the game has been receiving updates every month, but Second Dinner notes that players have been complaining that it takes too long for some over- or under-powered cards to be tweaked to make the game more balanced.
"Starting with our upcoming April patch – currently scheduled for April 18 – we'll be making weekly changes to cards in the game," the studio writes.
"Our patch every four weeks will continue to release on Tuesdays and include card updates as well, but the intervening weeks will each feature changes going live on Thursdays via OTA.
"We know this is just the sort of balance attention and prioritisation that many of you have clamored for, so thanks for your passionate feedback! It's been a multi-team effort to get this process buttoned up over the last month, and we all hope you're as excited as we are."
The studio also explains that it will only introduce a few tweaks with each update because it doesn't want to instantly upend the balance with widespread changes.
"We've avoided changing more than a handful of cards at a time for a while now, and we think that's a good thing because they're easier to digest," it says.
"Plus, pacing out these changes lets us lightly freshen the metagame periodically, rather than shake it all up at once and then watch things settle into a new state of stasis."
According to Second Dinner, these weekly updates will mainly involve changing cards' numerical stats, rather than introducing new features or abilities.
"Our OTA tool gives us the ability to make changes within about a week or two, but it is limited in what we can change," it explains.
"We're continuing to develop the tool and expand its limitations, but for now you can expect weekly Thursday changes to be numbers-only like the above, with our larger patches still addressing most major changes to card functionality and VFX."
The studio also says it's "going to guarantee at least one buff in each of these updates", and notes that while it will also nerf some cards, it will only do so "when it's deemed necessary".
Originally released in October 2022 after a period of beta testing, Marvel Snap has received critical acclaim and won a number of awards, including Best Mobile Game at The Game Awards, the New York Game Awards and the D.I.C.E. Awards.