Marvel Snap will add a PvP mode by the end of this year
The hit mobile game will soon let players challenge their friends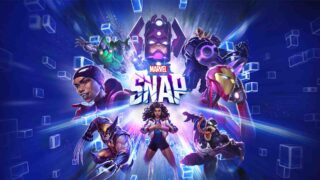 Marvel Snap will add player vs player multiplayer later this year.
A spokesperson for developer Second Dinner told The Washington Post that an update to the superhero card battler will allow players to play against their friends "this calendar year".
Given that there isn't much of 2022 left, this suggests the addition of the feature is only a number of weeks away.
Marvel Snap was developed by Second Dinner, a team led by Ben Brode, who formerly directed Hearthstone.
The game sees players lay cards out across three bays, each card possessing a number value. The aim is for your card's number value in each bay to be higher than your opponent's. Whoever wins two out of three bays wins the game.
Marvel Snap features over 1000 card art variants, covering Marvel's most popular heroes and some of its more obscure ones, represented in dozens of different ways.
While Marvel is a rich vein to mine for variations of characters, the game has largely stuck to animated or comic-style cards so far, with no MCU-themed cards released (this may require a licensing deal with the actors involved).

Prior to the launch of the game, the development team provided a roadmap for future updates. This includes guilds, a new ranking system, more competitive modes and even more variations on the hundreds of cards already in the game.
At launch, the game features an unranked mode, a season pass, and daily log-in missions in order to build your deck.
There are also microtransactions, although many of the cards are easily attainable through gameplay, which has contributed to its popularity.