Mario Movie trailer response is overwhelmingly positive despite Chris Pratt debate
Response to the teaser has been more than 95% positive on YouTube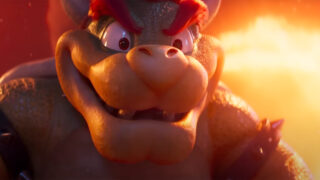 The first trailer for The Super Mario Bros Movie has been met with an overwhelmingly positive reception, despite the ongoing debate around Chris Pratt voicing Mario.
The trailer was shown last week as part of a special Nintendo Direct presentation, and shows two scenes: Bowser invading a penguin clan's castle, and Mario arriving in the Mushroom Kindom for the first time.
It's the latter section that has garnered the most discussion, since it gives viewers the first brief sample of Chris Pratt's performance as Mario.
While Pratt's voice acting appears to be divisive, across YouTube the trailer has been getting significantly more likes than dislikes.
The Super Mario Bros Movie - Official Teaser Trailer
VGC analysed the trailer on five different YouTube channels – Illumination, Nintendo of America, Universal Pictures UK, Universal Pictures Australia and Movie Trailers Source.
Across these sources combined, the trailer has received more than 23 million views in the past week, with more than 800,000 viewers choosing to click either Like or Dislike.
At the time of writing, the total number of likes across all five channels is 774,447, versus 37,075 dislikes.
This means, based on likes and dislikes, the response to the video is currently 95.4% positive.
This is in vast contrast to the first trailer for the Sonic the Hedgehog movie which, by the time it had reached 12 million views, was sitting at a ratio that was around 39% positive, mainly due to the design of Sonic.
Paramount Pictures redesigned Sonic and released an updated trailer, which at the time of writing has a 97.7% positive rating.
Pratt's voice in the film is the main point of contention among Mario fans, who otherwise appear to be happy with what's been shown so far.
Over the past weekend, prominent voice actor Tara Strong (Harley Quinn, the Powerpuff Girls) criticised Nintendo and Illumination for not using Nintendo veteran Charles Martinet as the voice of Nintendo's mascot in the film.
"It should be Charles," Strong  tweeted, followed by a more pointed message directed at Hollywood.
"Voice actors: I'm gonna put my heart and soul in this for at least 20 years, help sell billions in merch, make the studios millions of dollars and make generations around the world happy," she wrote. "Hollywood: We don't care."
Martinet will appear in the film in a cameo role, and his name appears in the trailer.
The Super Mario Bros Movie is due to be released in North America on April 7, 2023. European release dates have yet to be confirmed.
Related Products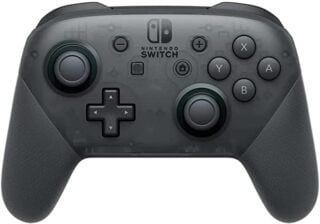 Nintendo Switch Wireless Pro Controller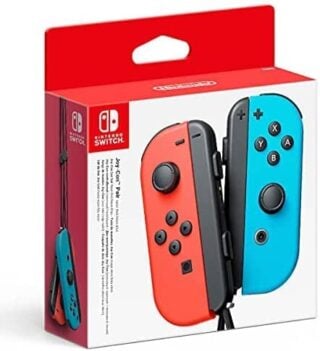 Nintendo Switch Joy-Con Pair
Pokémon Scarlet and Violet Dual Pack
Other Products
Some external links on this page are affiliate links, if you click on our affiliate links and make a purchase we might receive a commission.