Mario & Luigi studio AlphaDream files for bankruptcy
Sluggish revenue and increasing debt cited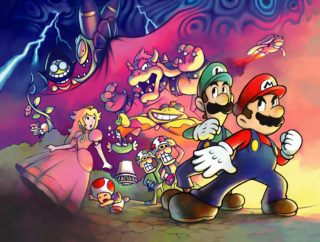 Japanese studio AlphaDream, the creator of the Mario & Luigi RPG series, has filed for bankruptcy, according to a report.
Founded in 2000 by SquareSoft veterans, AlphaDream created the DS and 3DS Mario & Luigi entries Superstar Saga (2003), Partners in Time (2005), Bowser's Inside Story (2009), Dream Team (2013) and Paper Jam (2015).
Most recently it created expanded remasters, Superstar Saga + Bowser's Minions (2017) and Bowser's Inside Story + Bowser Jr.'s Journey (2019).
The studio was also known for its original Hamtaro and Tamato Adventure series for Game Boy Advance, released between 2002 and 2004.
AlphaDream had many Square veterans among its staff, including Super Mario RPG director Chichiro Fujioka and former Square president, Tetsuo Mizuno.
According to Yahoo Japan, sluggish revenue and increasing debts forced the company to file for Bankruptcy on Tuesday.