Mario Kart Tour update adds badge list and point checking feature
Version 1.1.0 update also fixes "minor issues"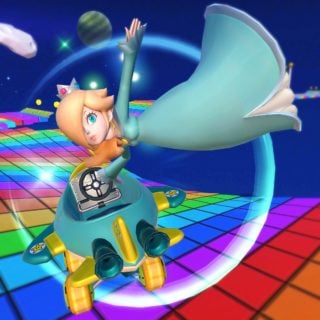 A new Mario Kart Tour update has been released, adding several new features to the game and addressing "minor issues".
Released on Thursday, Mario Kart Tour update version 1.1.0 enables players to view a list of badges they've acquired and introduces a point checking feature.
Notifications will also now inform players of newly opened cups and tour gifts, while the way log-in bonuses display has been simplified. The full update content is pictured below.
Mario Kart Tour's Tokyo event went live on October 9, adding 14 new characters, more than five new courses and a significant number of new karts and gliders.
The game activated the second Pipe in the two-week Tokyo Tour on Thursday, as well as part two of its Tour Challenges.
Mario Kart Tour launched on September 25 and broke records with 90 million downloads in its first week, although the feat was soon surpassed by Call of Duty Mobile, which achieved 100 million week one downloads following its October 1 release.
Mario Kart Tour is expected to introduce online multiplayer in a future update.