Mario Kart Tour multiplayer release date set for next week
Players will be able to compete online and with friends
Mario Kart Tour's multiplayer release date has been set for next week, Nintendo has announced.
The long-promised feature – which has appeared in limited beta form twice – will allow players to compete against both local friends and random players online.
Standard Races will pit players against random players, Gold Races will be available exclusively to paid subscribers and Rooms will allow players to race against friends and players nearby.
Multiplayer will launch at 8pm PT / 3am GMT on March 8 / 9.
Mario Kart Tour recently kicked off its latest event, the Super Mario Bros. Tour, which slightly increases the chances of unlocking its high-end characters and karts.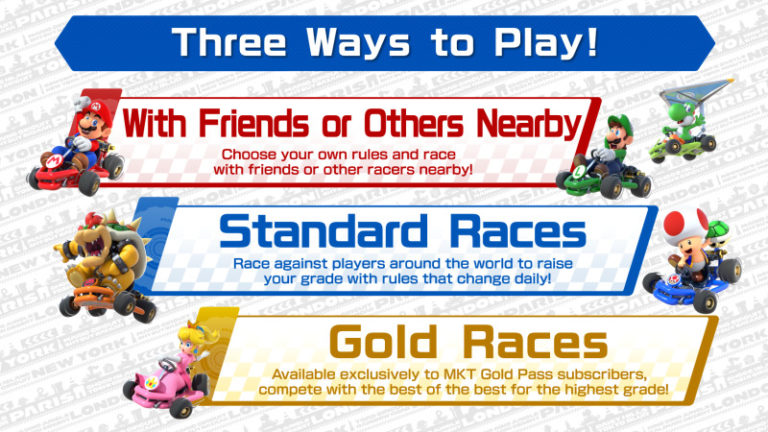 The Mario Bros. Tour has reduced the normal 100-launch Pipe down to 50, which means players who use the gacha mechanic with either in-game currency or real money have a slightly higher chance of unlocking rare content.
However, the Pipe's Spotlight items – which are guaranteed to unlock during its lifetime use – contain one high-end character, one super kart and the existing Mario character, instead of the usual three high-end items.
It's not clear if the 50-use Pipe is a permanent change or limited just to the two-week Mario Bros. event.