Mario Kart Tour adds new Pipe, rewards and Challenges
Second part of New York Tour begins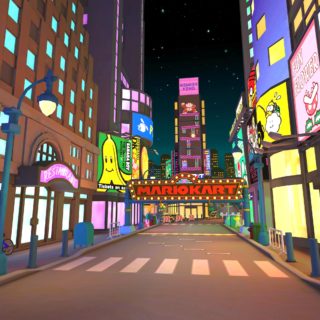 Mario Kart Tour has kicked off the second part of its New York Tour, which introduces new cups and reward opportunities.
The update introduces a second Pipe, which includes Spotlight content Musician Mario, the Blue Bandwagon kart and the Bullet Bill Parachute. Players are guaranteed to receive Spotlight items within the Pipe's 100 uses.
The featured tour gift is Yoshi, while Gold Pass subscribers can also obtain Metal Mario. In addition, rank-eligible cups have changed and new Challenges have been added.
In Mario Kart Tour's Pipe, the number of characters, karts and gliders is determined by their rarity. In Mario Kart Tour, Rarity is defined as normal, super, high-end and high-end spotlight.
Mario Kart Tour microtransaction mechanics include a gacha-like system for unlocking content, as well as a Gold Pass $4.99/£4.99 monthly subscription service that lets players unlock more in-game rewards.
Mario Kart Tour is estimated to have been downloaded over 20 million times across iOS and Android devices within 24 hours of launching.
The free-to-start racing game is Nintendo's third highest earning mobile game in terms of day one player spending, grossing approximately $1 million in its first 24 hours – less than Super Mario Run and the current record holder Fire Emblem Heroes ($4.3 million).
Nintendo is expected to introduce online Mario Kart Tour multiplayer in a future update.