Mario Kart Tour activates second Tokyo pipe, new challenges
Hakama Mario in the spotlight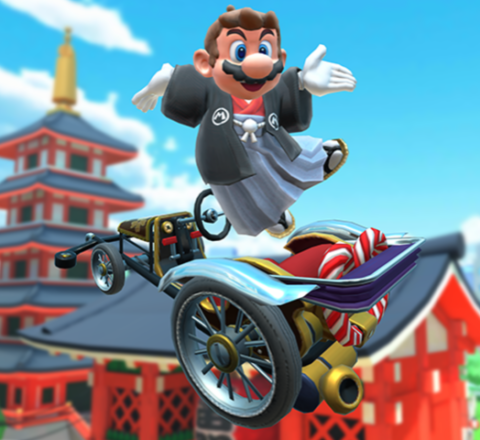 Mario Kart Tour has activated the second Pipe in its Tokyo Tour, as well as part two of its Tour Challenges.
The second Pipe introduces Spotlight content Mario (Hakama), the Kabuki Dasher kart and the Full Flight glider.
Players are guaranteed to receive Spotlight items within the Pipe's 100 uses, although it would likely require a significant amount of microtransactions to get this many uses.
In addition, the rank-eligible cup has changed to the Mario Cup, which includes the Mario Circuit 2R, Yoshi Circuit and Tokyo Blur R tracks.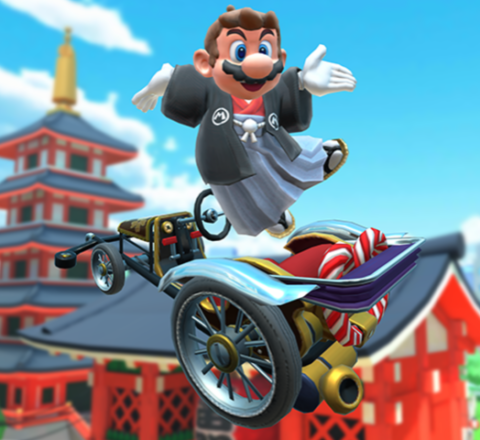 In Mario Kart Tour's Pipe, the number of characters, karts and gliders is determined by their rarity. In Mario Kart Tour, Rarity is defined as normal, super, high-end and high-end spotlight.
Mario Kart Tour microtransaction mechanics include a gacha-like system for unlocking content, as well as a Gold Pass $4.99/£4.99 monthly subscription service that lets players unlock more in-game rewards.
Mario Kart Tour's Tokyo event went live on October 9, adding some 14 new characters, more than five new courses and a significant number of new karts and gliders.
The Tokyo tour runs for two weeks, until October 23 (or 22 in PDT), and introduces a new track based on Tokyo, three retro courses and Japan-themed Mario and Peach variants.