Mario Kart 8 Deluxe's Wave 3 DLC is coming in December: Full course list confirmed
The next batch of tracks will be available in December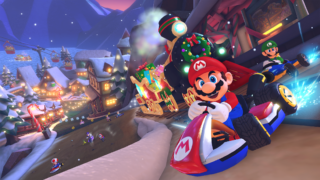 Nintendo has announced the release date and the full list of courses in the next wave of Mario Kart 8 Deluxe DLC.
Nintendo had previously announced in September that Wave 3 of the Booster Course Pass would be coming "this holiday".
It had also revealed two of the eight tracks to be inlcluded – Merry Mountain from Mario Kart Tour and Peach Gardens from Mario Kart DS.
Now Nintendo has confirmed that the DLC will arrive on December 7, and revealed the full list of tracks.
Mario Kart 8 Deluxe — Booster Course Pass - Wave 3
The full list of courses coming to Wave 3 on December 7 is as follows:
Mario Kart 8 Deluxe – Booster Course Pass Wave 3 Track List
Rock Cup
Tour London Loop
Gobsmack your rivals as you drift around familiar landmarks and into first place in this England-inspired course originating from the mobile game Mario Kart Tour.
GBA Boo Lake
Get your feet wet on this spooky, Boo filled track set on a haunted lake in this course that originated in Mario Kart: Super Circuit!
3DS Rock Rock Mountain
Careful, sharp turns and bouncing boulders abound on this high-altitude course. Here's a mountaineering tip: Ramp over a warp pipe to put some wind in your sails!
Wii Maple Treeway
Leap through the fall foliage and race across massive trees on this course from Mario Kart Wii – just don't disturb the Wigglers enjoying an autumnal stroll!
---
Moon Cup
Tour Berlin Byways
Watch out for falling Whomps and Thwomps as you make your way around the stunning sights in this course that originated in Mario Kart Tour.
DS Peach Gardens
Chirping birds, bopping Chain Chomps and fields of flowers flourish on this course set in the vast gardens of Peach's castle from Mario Kart DS! Can you spot all the familiar topiaries?
Merry Mountain
Hit the halfpipe and bank up the snowy hills on this charmingly festive course from Mario Kart Tour that features massive candy canes and wrapped gifts galore. And … is that a flying sleigh train?
3DS Rainbow Road
Look up in the sky – it's … Mario! Rainbow Road winds and twists around multiple planetoids on this celestial course that originated in Mario Kart 7 on Nintendo 3DS.

The Mario Kart 8 Deluxe Booster Course Pass, which costs $24.99 / £24.99, provides 48 DLC tracks across its six waves.
The courses include remakes of classic tracks from across the series from games such as Super Mario Kart, Mario Kart 64, Mario Kart Double Dash, Mario Kart Wii, as well as handheld entries and the mobile game, Mario Kart Tour.
Players who subscribe to Nintendo Switch Online's Expansion Pack receive access to the DLC as part of their subscription.
Mario Kart 8 Deluxe's Wave 2 DLC was released on August 4. Its eight courses are Tour New York Minute, SNES Mario Circuit 3, N64 Kalimari Desert, DS Waluigi Pinball, Tour Sydney Sprint, GBA Snow Land, Wii Mushroom Gorge, and Sky-High Sundae.
Related Products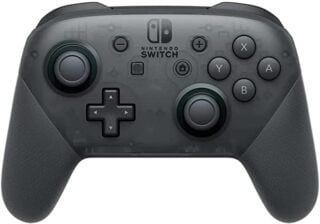 Nintendo Switch Wireless Pro Controller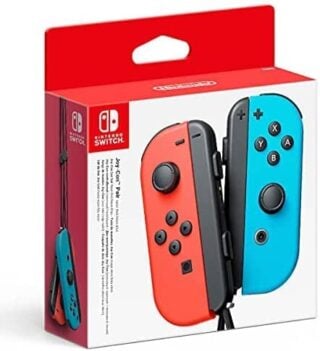 Nintendo Switch Joy-Con Pair
Pokémon Scarlet and Violet Dual Pack
Other Products
Some external links on this page are affiliate links, if you click on our affiliate links and make a purchase we might receive a commission.