Mario 3D All-Stars download codes have disappeared from retailers too
Nintendo's Japan HQ previously said download codes for the limited release would continue to work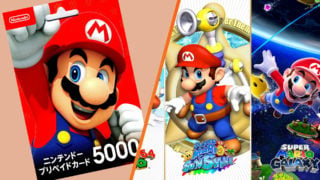 Super Mario 3D All-Stars was pulled from Nintendo's digital store today, and download codes have seemingly disappeared from third-party retailers too.
Last week Nintendo's Japan HQ confirmed that Super Mario 3D All-Stars download cards purchased from retailers would be redeemable "after April", despite it pulling the game from the eShop after March 31.
However, digital downloads sold by retailers also appear to have disappeared today, following the end of Nintendo's Super Mario 35th anniversary celebrations.
The digital download version of All-Stars has seemingly been pulled from Best Buy and Best Buy CA, while the download is now listed as sold out at Amazon US and UK and Nintendo's Official UK Store. However, Walmart is listing the download as available in some of its physical stores.
Amazon France and Amazon Germany list the digital version as in stock, but the stores would not allow VGC to purchase it when we tried.
In Japan, Nintendo has confirmed that 3D All-Stars download cards will continue to work, if purchased from retail stores. The company has previously said that owners of the game would be able to re-download it in the future too.
Officially, no more physical copies of the 3D Mario collection will be produced. However, the boxed game is still widely available at many online retailers, and unlike the digital version it can be resold by consumers in perpetuity.
Nintendo's limited-time All-Stars release is reportedly designed to fuel a fear of missing out and drive consumers to buy software re-releases which can be a tough sell.
That's according to a new Vice report, which cites an anonymous development source who claimed to have knowledge of Nintendo's strategy and has been involved with publishing several Switch games.
Recalling meetings with Nintendo, the developer told Vice: "They have data that shows that re-releases of games tend to wither on wishlists. The manufactured FOMO [fear of missing out] helps them get those sales, or so they think."
For Nintendo, the strategy has seemingly been successful so far. Super Mario 3D All-Stars released in September 2020 and had sold 8.32 million units as of December 31.
Physical sales of Super Mario 3D All-Stars rocketed 236% in the UK last week ahead of the title's removal from store shelves.
Related Products
Pokémon Scarlet and Violet Dual Pack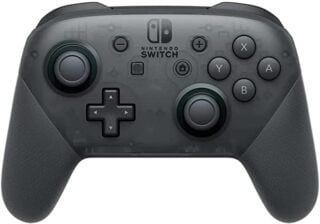 Nintendo Switch Wireless Pro Controller
Other Products
Some external links on this page are affiliate links, if you click on our affiliate links and make a purchase we might receive a commission.