March's Xbox Live Games with Gold titles revealed
Including Batman, Shantae, Castlevania and Sonic games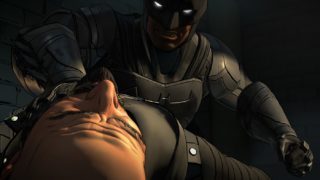 Microsoft has announced March's Xbox Live Games with Gold titles.
On Xbox One, subscribers will be able to download Batman: The Enemy Within – The Complete Season (normally $14.99/£11.99) for free throughout March.
Shantae: Half-Genie Hero (normally $19.99/£15.99) will then be available as a free download from March 16 to April 15.
On Xbox 360, Castlevania: Lords of Shadow 2 (normally $39.99/£34.99) will be free for Xbox Live Gold members from March 1-15.
And from March 16 until the end of the month, Sonic Generations (normally $19.99/£14.99) will be free to download.
As part of February's Games with Gold line-up, members can download TT Isle of Man and the original Xbox version of Star Wars Battlefront for free until the end of this month, while Call of Cthulhu is free until March 15.
Xbox Live had a record number of monthly active users during Microsoft's second financial quarter ended December 30, 2019, according to the platform holder.
The company stopped disclosing actual figures for Xbox Live monthly active users in its earnings reports last year, having included the metric in its financial results since 2014.
The last time the company disclosed Xbox Live monthly active users in July 2019, Microsoft said the total stood at 65 million, but that figure has now risen for two quarters running.