Maneater studio Tripwire's CEO has quit following backlash at anti-abortion comments
John Gibson has stepped down effective immediately, the company has stated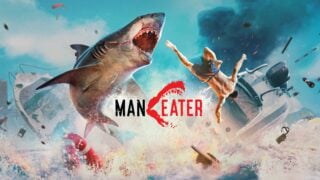 The CEO of Tripwire Interactive has stepped down following the backlash to his decision to publicly back recent anti-abortion legislation.
John Gibson, the CEO of Maneater and Killing Floor developer Tripwire, tweeted his support on Saturday for the US Supreme Court's decision not to block a new law in Texas that bans abortions for most women.
Gibson's tweet was met with heavy criticism on Twitter, leading many players to vow never to play Tripwire's games again.
It also led to public statements by TornBanner Studios (the developer of Tripwire-published Chivalry II) and Shipwright Studios (a co-developer on Chivalry II and Maneater) distancing themselves from Gibson's comments.
As a result, Gibson has stepped down from his role as CEO of Tripwire, according to a public statement made on the company's official Twitter account.
"The comments given by John Gibson are of his own opinion, and do not reflect those of Tripwire Interactive as a company," the statement reads.
"His comments disregarded the values of our whole team, our partners and much of our broader community. Our leadership team at Tripwire are deeply sorry and are more unified in our commitment to take swift action and to foster a more positive environment.
"Effective immediately, John Gibson has stepped down as CEO of Tripwire Interactive. Co-founding member and current Vice President, Alan Wilson, will take over as interim CEO."
Gibson's tweet referred to the 'Heartbeat Act', which makes it illegal for women to have an abortion after six weeks, and includes a "a private civil right of action", which means any Texas citizen – even those not involved in the incident – has the right to sue anyone involved in an abortion for up to $10,000.
"Proud of #USSupremeCourt affirming the Texas law banning abortion for babies with a heartbeat," Gibson tweeted. "As an entertainer I don't get political often. Yet with so many vocal peers on the other side of this issue, I felt it was important to go on the record as a pro-life game developer."
This provoked a response from Shipwright Studios – a "co-development" studio that has worked with Tripwire in the past on games like Maneater and Chivalry II – who tweeted a public statement aimed at Gibson declaring that it would never work with his company again.
This was followed by a statement from Chivalry II developer TornBanner Studios, which also stressed that it too disagreed with Gibson's message.
"We do not share the opinion expressed in a recent tweet by the president of Tripwire, publisher of Chivalry II", it tweeted. "This perspective is not shared by our team, nor is it reflected in the games we create. The statement stands in opposition to what we believe about women's rights."
Chivalry II was Tripwire's most recently published title, and was developed by TornBanner with co-development work by Shipwright.