Man sentenced to 27 months for games DDoS attacks
Hacker allegedly behind number of attacks on game servers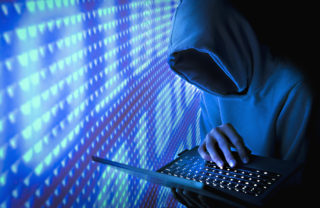 A federal court has sentenced Austin Thompson of Utah to 27 months in prison for carrying out a series of distributed denial-of-service (DDoS) attacks on game companies and services including Daybreak Games.
Thompson and his hacker group were also allegedly behind DDoS attacks on Blizzard's Battle.net, Riot's League of Legends and EA's website, among other victims, between 2013 and 2014.
A DoS attack is when a hacker floods the targeted host or network with traffic until it can't respond or crashes, making the device or network resource unavailable to legitimate users.
A press release from the attorney's office for the Southern District of California confirmed 23-year-old Thompson will begin his sentence on August 23.
It also says he's been ordered to pay $95,000 in restitution to Daybreak Games, which was known as Sony Online Entertainment at the time of the attacks.
"Thompson typically used the Twitter account @DerpTrolling to announce that an attack was imminent and then posted 'scalps' (screenshots or other photos showing that victims' servers had been taken down) after the attack" the release reads. "The attacks took down game servers and related computers around the world, often for hours at a time."
US attorney Robert Brewer said: "Denial-of-service attacks cost businesses and individuals millions of dollars annually. We are committed to prosecuting hackers who intentionally disrupt internet access."