Luigi's Mansion 3 multiplayer expansions announced
New mini-games, ghosts and outfits arriving by July 2020 for £9/$10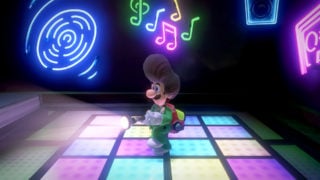 Nintendo will release two Luigi's Mansion 3 multiplayer expansions in 2020.
Featuring new ghosts, games and gadgets, the Luigi's Mansion 3 Multiplayer Pack can be pre-purchased from Nintendo eShop for £8.99 / $9.99 / $12.59 CAD.
The DLC will arrive in the form of two expansions, the first arriving by April 30, 2020 and the second by July 31. They can't be purchased separately.
Part one will include three new mini-games for the multiplayer ScreamPark mode, six new themed ghosts, and three new outfits for Luigi with matching floor themes in the cooperative ScareScraper mode.
Part two will include three more mini-games for ScreamPark mode, as well as three new ScareScraper outfits with matching floor themes and themed ghosts.
Players who purchase the DLC will receive immediate access to the in-game Flashlight Type-P that makes a Polterpup shape on walls. It can be used after unlocking the Gallery in Professor E. Gadd's Lab.
Developed by Vancouver-based Next Level Games and released in October, Luigi's Mansion 3 introduced multiplayer for up to eight players and a new character called Gooigi, a gooey version of Luigi who can slide through fences and step on spikes to overcome obstacles the plumber can't.
VGC's Luigi's Mansion 3 review said the "stunning game world is the star of Luigi's Switch adventure."