Lost Ark has topped 20 million players worldwide
The free-to-play MMORPG is currently the most popular game on Steam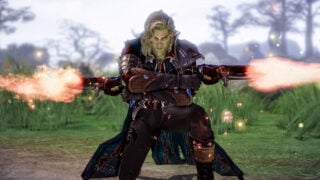 Lost Ark has topped 20 million players worldwide following its highly successful western release.
That's according to developer Smilegate RPG and publisher Amazon Games, who launched the free-to-play MMORPG in Europe and the Americas via Steam on February 11.
Within three days, more than 4.7 million new players had joined the game's community, and over 10 million of its players now come from North America, Europe, South America and Australia.
Lost Ark originally released in December 2019 and was said to have millions of active players in Korea, Russia and Japan prior to its western launch.
The day after its western release, the game recorded Steam's second-highest concurrent player count ever with 1,325,305 players.
And it's currently by far the most popular game on Steam with over 815,000 concurrent players, according to SteamDB.
In addition to its popularity with players, Lost Ark has been well received by reviewers, with aggregate scores of 82 on OpenCritic and 81 on Metacritic.
"Overall, the excitement surrounding Lost Ark from around the world is quickly gaining steam, as evidenced by the growing number of global players," said Amazon Games VP Christoph Hartmann.
"Together with Smilegate, we are committed to supporting the growing community with a robust roadmap of updates in the years to come."