Long-time PlayStation producer Connie Booth has left Sony
Update: Sony has now confirmed Booth's departure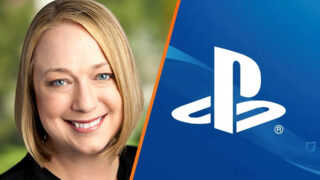 PlayStation's head of internal production Connie Booth is reportedly no longer at Sony.
Former Sony employee David Jaffe, who created the God of War and Twisted Metal series, tweeted on Sunday that there was some "sad, frustrating, potentially super disrespectful news" on the way that would mean "the Sony we all came up with is mostly dead".
Jaffe later confirmed that he was referring to Booth's departure, something that has yet to be officially confirmed by either Booth or Sony.
Update - Sony confirms
Sony has now confirmed Booth's departure, though a reason has still not yet been given.
A statement given to Axios by a PlayStation spokesperson said Booth "helped drive the success PlayStation Studios is experiencing today and her passion in fostering an environment where a team's creative vision could fully flourish has left a positive impact on many game developers".
They added: "We're thankful for Connie's numerous contributions to the company and wish her the best in future endeavours."
Booth has been at Sony since the early days of PlayStation and has been involved in the production of over 100 games, starting with the original Crash Bandicoot, where she was a senior producer.
Over the years, she's been involved in production on such series as Spyro the Dragon, Syphon Filter, Ratchet & Clank, SOCOM, Uncharted, Jak and Daxter, inFamous, Resistance, Sly Cooper, The Last of Us, Spider-Man, Death Stranding and Ghost of Tsushima.
She was also inducted into the Academy of Interactive Arts & Science's Hall of Fame in 2020 because she was "integral in helping produce many beloved SIE titles over the past 25 years".
In a video discussing the situation, Jaffe says he had previously only been told Booth had left by people working inside Sony, but has since had the news "verified from people outside of Sony" and therefore felt comfortable discussing it.
It should be noted that despite his video referring to "the axe falling" on Booth, Jaffe later says that he has no idea why Booth has seemingly left the company, and that she could have chosen to leave herself.
"Here's what I can tell you," Jaffe says in his video. "She is no longer at Sony. I don't have a lot of details, I don't know if she was fired, or laid off – when I heard the story everyone was telling me she was fired, and then I heard that her team was also walked out of the building.
"I don't know if that's just someone being dramatic or if that actually happened."
Stressing that he doesn't know the full details because it's coming from various sources, Jaffe goes on to say he's sure Booth has at least left – whether willingly or otherwise – because he "heard it from four different people, two in and two out of Sony".
He also claims that Booth is being replaced by Angie Smets from Guerilla Software. It was announced back in April that Smets would be starting a new role as Head of Development Strategy at PlayStation Studios.
VGC will update this story should Booth's apparent departure be officially confirmed by either party.
Related Products
Other Products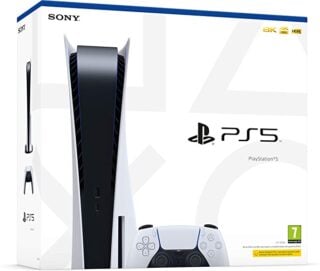 PlayStation 5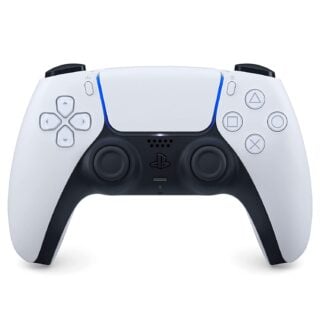 DualSense Controller - White
Some external links on this page are affiliate links, if you click on our affiliate links and make a purchase we might receive a commission.