Live stream: Watch us play Sonic Colors Ultimate
We launch VGC's Twitch channel with an hour of Sega's new platformer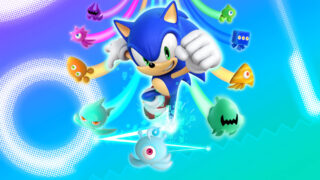 As VGC continues to grow we're steadily introducing new ways to present our coverage to you, our readership.
With that in mind, we're delighted to announce that we've launched our Twitch channel VGC Live.
To kick the channel off, we're going to be streaming the first hour of the Xbox One version of Sonic Colors Ultimate today (Wednesday, September 8).
We'll be starting a new save file from scratch, so you can check out its opening hour and see if it's the sort of game that floats your boat.
UPDATE: The stream has now ended, but you can watch the full replay below:
If you want to see more of our streams in the future, please do head to our Twitch channel and click the Follow button to be informed when we're starting a new stream. Naturally, we'll also tell you in advance on the main VGC site too.
We hope to see you there for some Sonic Colors Ultimate shenanigans, and we promise not to use the word "shenanigans" during the stream.