Link's Awakening remake studio Grezzo's next game headlines June's Apple Arcade releases
Racing game Jet Dragon will be released next week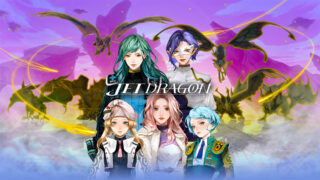 The latest game from the studio behind the Switch remake of The Legend of Zelda: Link's Awakening will be coming to Apple Arcade next week.
Grezzo, which also developed the 3DS remakes of Ocarina of Time and Majora's Mask and co-developed the 3DS Luigi's Mansion remake, is releasing its new title Jet Dragon exclusively on Apple's game subscription service.
Jet Dragon is a racing game where players build a team of dragons, raise them and race them against rivals.
Also coming to Apple Arcade this month is another selection of existing critically App Store games, presented in '+' versions.
These versions remove any monetisation present in the standard App Store versions of each game, be that an up-front price, in-game purchases or ads.
The full list of games due for release on Apple Arcade in June is as follows (Apple's descriptions provided):
Jet Dragon (Grezzo) – June 16
Step through space and time into the world of Venerusa, where dragon racers soar the skies.
Takeoff on an exhilarating adventure, build a team, raise and train dragons, and compete in epic dragon races.
In this immersive dragon racing game, players will face fierce rivals, strategize their moves, and aim for the pinnacle of success.
With intuitive controls, captivating races, and challenging courses, players must train and nurture their dragons to unlock their true potential and emerge victorious in this epic journey of skill and determination.

---
App Store Greats
Bold Moves+ (Red Games) – June 9
Embark on a journey of positivity and personal growth in Bold Moves+, a match 3 word puzzle game that combines inspirational quotes with challenging gameplay.
Match 3 colors, collect letter tiles, and break through obstacles to reveal motivational phrases from famous personalities.
Progress through nature-inspired levels, earn rewards, and unlock boosters to enhance your strategy skills.
With daily rewards, peaceful environments, and the ability to share favorite quotes, Bold Moves+ is not just a game but a source of encouragement and joy.

---
Retro Bowl+ (New Star Games) – June 23
Retro Bowl is the perfect game for the armchair quarterback to finally prove a point.
Presented in a glorious retro style, the game has simple roster management, including press duties and the handling of fragile egos.
While on the field, players get to call the shots.
Pass the grade and take the team all the way to win the Retro Bowl.
---
Retro Goal+ (New Star Games) – June 23
Retro Goal is a fast and exciting mix of arcade soccer action and simple team management.
With graphics inspired by the most beloved sports games of 16-bit era and the accuracy of modern touchscreen controls, players will be slotting away goal after goal with pixel-perfect precision.
Choose a team from the world's favorite leagues and recruit superstars, professionals, and hotheads who will lead the team to victory – then take full control on the pitch and make every touch count.

---
Millionaire Trivia: TV Game+ (Uken Games) – June 30
Players will test their knowledge, call on the audience, and build up their team of experts in Millionaire Trivia: TV Game+.
Join in on the thrill of climbing the Money Ladder to become a millionaire.
With features including leaderboards, daily challenges, classic lifelines, and the all new Ask an Expert option, players can prove their smarts and win big rewards while traversing iconic cities worldwide in this exhilarating arcade quiz experience.
Related Products
Other Products
Some external links on this page are affiliate links, if you click on our affiliate links and make a purchase we might receive a commission.