Life is Strange Remastered has been delayed on Switch
Other formats will still be getting the game in February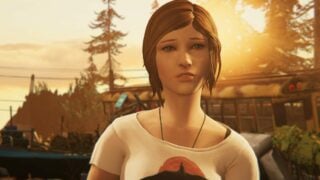 The Switch version of Life is Strange Remastered Collection will not be releasing on February 1 alongside the other versions of the game, it's been confirmed.
The official Life is Strange Twitter account stated that the Switch version has been delayed to "later this year".
"The collection will still be hitting Google Stadia, PlayStation, Xbox and PC on February 1 as previously announced," the statement reads.
"We have a wealth of preview goodies for both titles planned before launch, starting with an extended look next Tuesday (January 25).
"However, we are sorry to share that the Nintendo Switch versions of the games have been a little set back and will need a bit more time until they are ready, so will be releasing later this year."
Life is Strange Remastered Collection - official trailer
This is the second time a Life is Strange release has been delayed on Switch.
Life is Strange: True Colors was released on other formats in September 2021, but the Switch version was delayed until December, with a physical release still planned for February 25, 2022.
It's also the second time the Remastered Collection itself has seen a delay.
The Remastered Collection was previously scheduled to be released in 2021 on all formats following the arrival of Life is Strange: True Colors in September.
However developer Deck Nine confirmed in August that "due to the ongoing challenges of the worldwide pandemic" it had been delayed to February 2022 to "alleviate additional pressure on the Life is Strange team". Today's announcement, then, marks a further delay to the Switch version.
The Remastered Collection promises to improve the visual detail of characters and environments in both the original Life is Strange and its prequel, Life is Strange: Before the Storm.
It will also feature "vastly improved" character animation, according to Square Enix, using full facial motion capture performances, as well as upgrades to the game engine and lighting.