Lego will release more Nintendo sets in the future, says designer
Toy firm could explore franchises other than Mario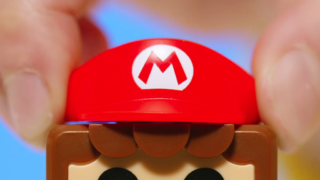 Lego hopes to have a "long and fruitful" relationship with Nintendo and its IPs following the release of the interactive Super Mario Lego sets this year.
That's according to the set's design manager Jonathan Bennink, who suggested in a Brothers Brick interview that the toy firm will likely explore other Nintendo franchises in the future.
Jointly developed by both companies, Lego Super Mario sees players using an interactive Mario figure to collect coins and defeat enemies in real-life game 'levels' constructed with Lego bricks.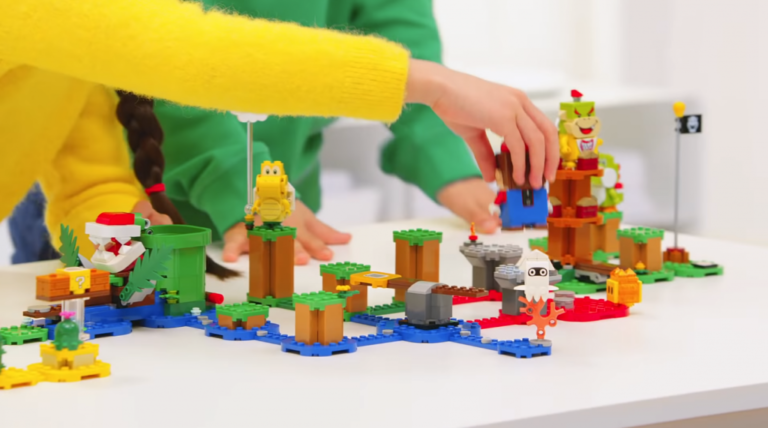 Bennink revealed that the sets have been in the works for four years, and the toys shown in Thursday's reveal video are comprised of a selection of sets.
The designer also teased some potential customisation options, stating that Lego will have some "exciting news" to share in the future in relation to Lego Mario's removable head.
"A lot of design thinking went into creating Mario, and we worked very closely with the Nintendo IP team," he said. "Mario is their biggest and most beloved franchise, so they were very specific about what colors we were able to use for example.
"We tried him with a Lego yellow skin, but it just didn't look good on the figure. And so we went for this hybrid mix between Lego and Mario colors to get as close as possible to the IP character."
Bennink explained that Lego Mario works using an optical sensor, which is able to scan colours and special barcodes.
"Nintendo is strong on the digital side, so we collaborated on the technology as well as the play concept," he said. "So again, we leveraged each other's competencies here."
Bennink added: "[Mario] has a color sensor on the bottom between his feet so we can read a selection of the Lego color palette. You can add your own bricks in the levels that you make and get coins from that, but the main action rates come from scanning barcodes.
"If you look at the video closely and you pause it at the right time, you can see them in the Piranha Plant, on the rotating platform, and on Bowser Jr.'s shield. Those are pre-applied stickers that come on 2×2 tiles. Mario reads those barcodes and then has a unique reaction to it."
Asked if Lego could expand its partnership to explore other Nintendo IP, such as Mario Kart, Zelda or Donkey Kong, the designer replied: "I can't go into any specifics here, but I can say that we haven't worked for four years to release just one wave of products."
He added: "We hope to have a long and fruitful relationship with Nintendo and their IPs, and we are really looking forward to working with them on a longer-term. They have a lot of very exciting IPs that we might do or might not do."
Related Products
Other Products
Some external links on this page are affiliate links, if you click on our affiliate links and make a purchase we might receive a commission.