Lego is teasing a large buildable Super Mario question block
A brief video appears to show Lego's next Nintendo collaboration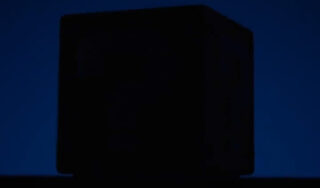 A new video tweeted by Lego seems to suggest that a large buildable Super Mario question block is on the way.
UPDATE: The Super Mario 64 Question Block has now been officially revealed.
ORIGINAL STORY CONTINUES – The tweet from the official Lego Group Twitter account simply says "we've got a question for you", and is accompanied by a 22-second video.
The video shows a dimly-lit question block from the Super Mario games which appears to be made out of Lego bricks.
Judging by the size of the bricks, the question block appears to be a detailed build similar to the Lego NES, as opposed to a new release in the Lego Super Mario series of toys.
Lego released the the Lego Nintendo Entertainment System (NES) in August 2020, at a cost of $229.99 / £209.99.
The set includes a brick-built NES model and accompanying 1980's style television set, complete with scrolling Super Mario Bros scene. It also includes a controller with a connecting cable and plug, and an opening slot for the Game Pak with a locking feature.
Danish toy giant The Lego Group said earlier this year that the Super Mario sets released in 2020 enjoyed one of its "most successful theme launches" to date.
The interactive Lego Mario sets see players collecting coins and defeating enemies in real-life 'levels'. The first set in the range was the Mario Starter Course, which launched alongside further expansion sets. This was followed with a Luigi Starter Course and more expansion sets.
Lego design manager Jonathan Bennink said in an interview last year that Lego hopes to have a "long and fruitful" relationship with Nintendo and its IPs.
Asked by Brothers Brick if Lego could expand its partnership to explore other Nintendo IP, such as Mario Kart, Zelda or Donkey Kong, the designer replied: "I can't go into any specifics here, but I can say that we haven't worked for four years to release just one wave of products."
He added: "We hope to have a long and fruitful relationship with Nintendo and their IPs, and we are really looking forward to working with them on a longer-term. They have a lot of very exciting IPs that we might do or might not do."