Leaked WWE 2K22 trailer shows off redesigned controls and a new Showcase
MyGM, MyFaction, MyRise, Universe Mode and the Creation Suite are all shown off too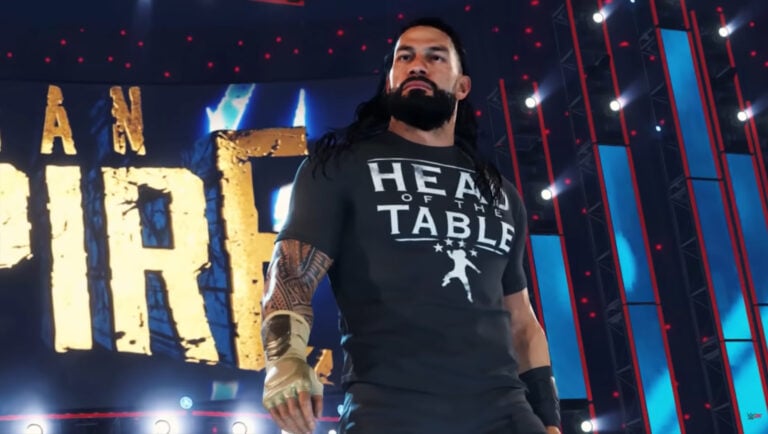 A new trailer has been leaked early for WWE 2K22, showing off a number of new modes and a new control scheme.
The new video, which was briefly posted on the official WWE 2K YouTube channel before being made private, shows the new control scheme, which includes a new dodge button.
In the control scheme shown, which was for Xbox, the X, A and B buttons perform a light attack, heavy attack and grapple respectively. The Y button is then used for both reversals (if pressed) and blocks (if held).
It's the dodge button, mapped to RB, that could change the way the game is played, however. Previously, players had to have a reversal icon stored before they could turn momentum in their favour, meaning if they didn't they had to essentially sit and wait as they took a beating.
Now, with the new dodge button, players may be able to avoid some attacks without sacrificing any reversal icons (if, indeed, these are still in the game).
The trailer also shows off a number of new modes, including a new 2K Showcase based on the history of Rey Mysterio.
Other modes briefly shown include:
MyGM (booking your own promotion)
MyFaction (creating your own stable)
MyRise (creating a new player and progressing through the ranks)
Universe Mode (playing through the calendar, one show at a time)
Creation Suite
Typically, games in what is now the WWE 2K series are released on October or November each year.  This time, however, WWE 2K22 is going to be released in March 2022.
WWE 2K22 is looking "fantastic" following a complete rebuild of the series' gameplay engine, it has been claimed.
Forbes writer Brian Mazique claimed during a YouTube discussion stream that he had spoken to people familiar with the game's development, who informed him that things were looking promising.
"I have actually spoken with people who have good knowledge of the game and understand what's happening from a developmental standpoint, and what I'm told about gameplay at this point is that it is fantastic," he said.
"That is actually the word that was used for the latest build. The people who were playing the latest build have said the gameplay is fantastic.

"Anybody who is talking about gameplay at this point is probably somewhat close to 2K, so you've got to take it with a grain of salt, but I have been told that the game is playing fantastic and that the gameplay engine is completely rebuilt," Mazique continued.
WWE 2K22 will be the first WWE 2K title since the series skipped an annual release due to the disastrous launch of WWE 2K20.
WWE 2K20 was a disappointing full debut for developer Visual Concepts, resulting in one of the lowest Metacritic scores in 2K's history, mostly due to a huge number of technical issues at release.
Last year, in a bid to enact a "renewed focus" on quality, publisher 2K hired former Double Helix studio head Patrick Gilmore to take over WWE 2K.
"Core gameplay is one of the major investments we're making in the next instalment, one of six pillars we are focused on disproportionately in development," Gilmore wrote in a Reddit Q&A in summer 2020.
"We are looking at much-loved previous games like No Mercy or Smackdown: Here Comes the Pain, along with top franchise instalments, and more modern wrestling and fighting games to build an all-new philosophical foundation for the game."
Related Products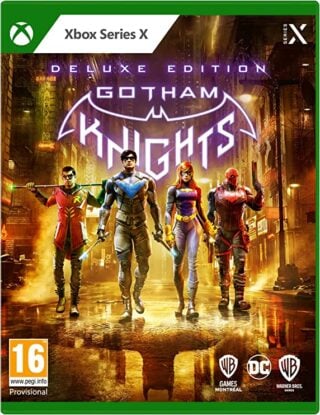 Gotham Knights - Deluxe Edition (Xbox Series X|S)
God of War Ragnarök (PS5)
Other Products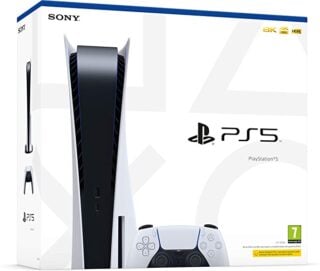 PlayStation 5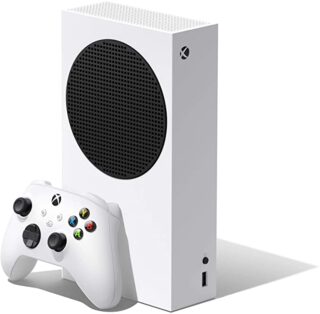 Xbox Series S
Some external links on this page are affiliate links, if you click on our affiliate links and make a purchase we might receive a commission.