Leaked EA presentation says company is doing 'everything it can' to drive players to FIFA loot boxes
UPDATE: EA claims "sensationalized story" misrepresents "the facts", reiterates belief that FIFA doesn't involve gambling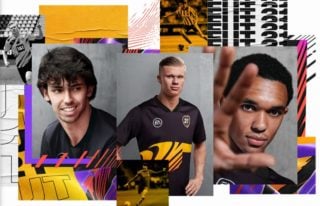 This article was updated at 10.12pm BST following comment from EA.
Leaked Electronic Arts documents suggest the company is doing "everything" in its power to drive FIFA players to the game's Ultimate Team mode in order to buy loot boxes, claims the publisher denied in a statement issued to VGC on Monday.
Ultimate Team, which lets users purchase randomised player packs in a bid to assemble a world class squad, is controversial because some argue its pay-to-win mechanics amount to gambling, a stance the publisher also disagreed with today.
In a 54-page EA Sports document leaked to CBC News, which appears to be a FIFA 21 presentation, FIFA Ultimate Team (FUT) is labelled the "cornerstone" of the game. "We are doing everything we can to drive players there", it reads.
In its last fiscal year, EA made $1.5 billion, or 27%, of its net revenue, from Ultimate Team across FIFA, Madden and NHL games – the third year in a row the mode had generated over $1 billion.
"All roads lead to FUT," reads a bullet point in the leaked presentation, explaining how the game includes "content teasers" and "targeted" messaging designed to "drive excitement & funnel players towards FUT from other modes".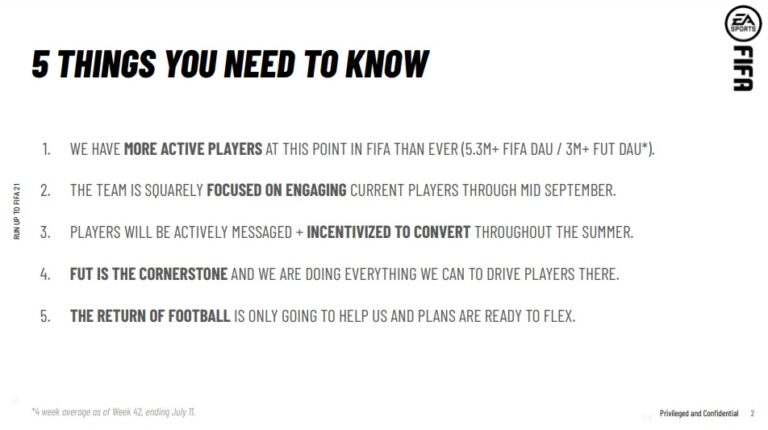 "I don't know why anyone would ever put that in print at the company," CBC's anonymous insider said. "It's getting harder and harder to defend what is very obviously unregulated gambling."
They added: "For years … they've been able to act with a layer of plausible deniability. Yet in their internal documents, they're saying, 'This is our goal. We want people driven to the card pack mode.'"
CBC's insider also leaked a slightly shorter internal EA document that labelled in-game currency FIFA players can earn as "grind currency."
The leaker said: "'Grinding' in video games is slang for doing the same monotonous task over and over again to the point where it's no longer fun. It seems like [EA games] are designed to be boring, to be a grind, and to encourage people of all ages to spend money on card packs."
An EA spokesperson told CBC that the "confidential" documents were being "viewed without context" and being misinterpreted.
"All EA games can be played without spending on in-game items, and the majority of players do not spend," they claimed.
"Modes like Ultimate Team, which has been part of our FIFA games for more than a decade, are some of the most popular game experiences in the world."
The spokesperson added: "'Grind currency' is not a term we typically use."
In a follow-up statement issued to VGC, an EA spokesperson claimed CBC's "sensationalized story" misrepresented "the facts", which it laid out as follows:
We always look for opportunities to introduce more players to modes in our games. Our FIFA players are expecting fresh content that makes the service exciting, so that's a constant focus for us.
We do not "push" people to spend in our games. Where we provide that choice, we are very careful not to promote spending over earning in the game, and the majority of FIFA players never spend money on in-game items.
Summer is a very active time in our FUT community, and we ensure more of our new content and community events in the game are centered there. The new content that we introduce throughout the year includes extensive non-monetized rewards. Decisions to spend are always entirely optional.
Nothing in the leaked document contradicts this in any way – it shows how we are supporting engagement in our game during the summer period, not spending.
We take very seriously our responsibility to provide players a safe and fun experience.
We don't encourage young players to spend in our games, and we strongly recommend use of family controls to manage the content that children are allowed to access, their ability to spend in games, and how much time they can play. Our EA platform for PC games also includes dedicated Child and Teen accounts, so that all of our players and their parents can make informed choices about how they play. And tools like FIFA Playtime help players take control of how they play, including the ability to set limits to manage their engagement and purchasing.

EA has found itself at the centre of the loot box debate amid increased governmental and legal scrutiny of the games industry in recent years, with the company facing several lawsuits claiming its use of pay-to-win mechanics breaches gambling laws.
The publisher's statement to VGC added: "We also firmly disagree that FIFA or any of our games involve gambling. Regulators in multiple countries around the world have stated publicly that where there is no cashout method, loot boxes do not constitute gambling.
"We take great care to ensure that our games are played as designed, including by taking action against those who violate our rules against trading outside the game. We do not believe there is merit in any of the recent litigation filed in the U.S. or Canada and are confident the courts will agree.
"Recently, a U.S. Federal Court judge dismissed a related case noting that 'the lack of any real-world transferable value to items takes them outside' of the gambling laws. So again, supported by all of these perspectives from authorities, we do not believe any aspect of EA's games constitutes gambling."
Kerry Hopkins, EA's VP of legal and government affairs, defended the company's "quite ethical" use of loot boxes during a Digital, Culture, Media and Sport select committee in the UK's House of Commons in 2019.
"Well first, we don't call them loot boxes," she said. "So what we look at as surprise mechanics… If you go to a—I don't know what your version of Target is—but a store that sells a lot of toys and you do a search for surprise toys, what you'll find is that this is something people enjoy, they enjoy surprises. And so it's something that's been part of toys for years, whether it's Kinder Eggs or Hatchimals or LOL Surprise.
"We do think the way that we have implemented these kind of mechanics—and FIFA of course is our big one, our FIFA Ultimate Team and our packs—is actually quite ethical and quite fun, enjoyable to people."
In November 2020, EA launched an in-game monitoring tool which lets FIFA 21 players track—and limit—the amount they play and spend on FIFA Points.
Related Products
FIFA 23 - Standard Edition (PS4)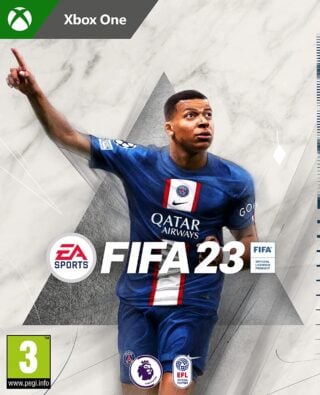 FIFA 23 - Standard Edition (Xbox One)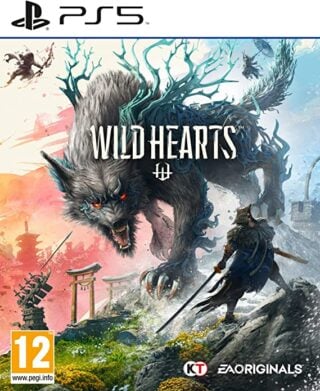 Wild Hearts (PS5)
Other Products
Some external links on this page are affiliate links, if you click on our affiliate links and make a purchase we might receive a commission.