Leading brands linked to forced labour in China
At least 80,000 Uighurs said to be working under coercive conditions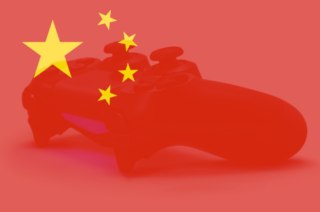 The Chinese government is reportedly transferring tens of thousands of Uighur Muslims from the far west region of Xinjiang to work under coercive conditions in factories across the country supplying leading global brands.
A UN report last year said China has detained more than a million of the ethnic minority group in internment camps for indoctrination.
The country has denied any mistreatment and claimed that Uighur Muslims are being educated in "vocational training centres" to combat religious extremism.
But according to a study by the Australian Strategic Policy Institute (ASPI), more than 80,000 Uighur Muslims were transferred from these camps between 2017 and 2019 to work in Chinese factories in conditions that "likely amount to forced labour".
These factories are in the supply chains of at least 83 leading global brands including Apple, BMW, Gap, Microsoft, Nike, Nintendo, Sony and Volkswagen, who may "unknowingly" be involved in human rights abuses.
"Companies using forced Uyghur labour in their supply chains could find themselves in breach of laws which prohibit the importation of goods made with forced labour or mandate disclosure of forced labour supply chain risks," the report states.
Among its recommendations, the ASPI says each company listed in the report should "conduct immediate and thorough human rights due diligence on its factory labour in China", where applicable take remedial action and if not possible, stop working with those factories, and "ensure that it is fully transparent as it seeks to address all potential harms, including by reporting its due diligence and audit findings publicly".
VGC has contacted Nintendo, PlayStation and Xbox to ask if they're aware of the report and for further comment.
Arsenal star Mesut Ozil was removed from the Chinese version of eFootball PES 2020 following criticism of the country's treatment of Uighur Muslims in December 2019.
UPDATE: A Microsoft spokesperson told VGC:
"Microsoft is committed to responsible and ethical sourcing. We take this responsibility very seriously and take significant steps to enforce our policies and code of conduct in support of human rights, labor, health and safety, environmental protection, and business ethics through our assurance program.
"All forms of forced labor are specifically banned by our Supplier Code of Conduct. We are investigating the claims and will take appropriate action if breaches of our code of conduct exist."