Lawsuit continues to pursue action over 'drifting' Xbox controllers
Amended class-action adds additional plaintiffs and specific mention of Elite Series 2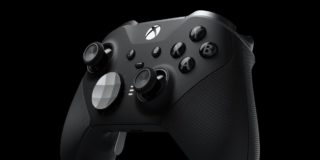 A class-action lawsuit over 'drifting' Xbox controllers has been amended to include additional plaintiffs and specific mention of the most recent Elite controllers.
The original lawsuit was filed in April this year and alleged that drifting issues had been experienced by a large volume of Xbox owners across various controller models.
Now an amended complaint – filed on October 2 – has been filed in the US Court for the Western District of Washington, adding an additional seven plaintiffs and demanding a jury trial to address its allegations against Microsoft.
UPDATE: Microsoft has confirmed it plans to extend the warranty of its Xbox Elite Series 2 controller, weeks after the class-action lawsuit was amended.
ORIGINAL STORY: Notably, the updated class-action specifically adds Xbox Elite Series 1 and 2 controllers to the list of peripherals it alleges are experiencing drifting issues. Series 2 controllers went on sale in late 2019.
The amended suit also adds additional detail on the alleged stick defect that causes drifting, the issue which leads to controller movements being registered even when the analogue sticks are left untouched.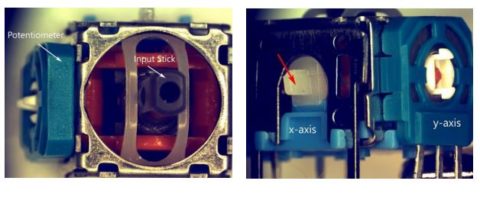 The class-action claims that the drifting issue is caused by a controller defect related to the potentiometer within the joystick component—the mechanism that translates the physical movement of the thumbstick into movement within software.
It alleges that this component contains a known design flaw related to a grease-like lubricant, which causes resistive material scraped off a curved track to cause unwanted movement without input from the user.
The lawsuit alleges that Microsoft is fully aware of the drifting defect after numerous online complaints received from its customers, and yet "failed to disclose the defect and routinely refuses to repair the controllers without charge when the defect manifests."
It claims that the plaintiffs' experiences are not isolated and that "a large volume of consumers have been complaining about stick drift on Xbox One controllers since at least 2014."
Along with monetary relief, the plaintiffs are seeking a public injunction requiring Microsoft to notify all Xbox controller owners about the defect.
"Microsoft lures consumers into purchasing the Xbox controllers by touting the Xbox controllers as superior controllers that enhance gameplay, describing the Elite controllers as the 'world's most advanced controller' and emphasizing the Xbox one joysticks and buttons as possessing 'Ultimate Precision.'," the complaint reads.
"Microsoft does not disclose to consumers that the Xbox controllers are defective, causing the joystick component to fail. Members of the general public have the right to know the latent defects with the Xbox controller components.
"The injunctive relief sought by Plaintiffs will protect the public from Microsoft's deceitful marketing practices which misrepresent and omit material facts."
A similar class action was filed against Nintendo last year concerning drifting Switch Joy-Con controllers. Last month a judge approved Nintendo's move to compel arbitration but denied a request to dismiss.
Shortly after the class action suit was filed last year, Nintendo reportedly stopped charging for repair of drifting Joy-Cons and began refunding those who had already paid for a fix, although it did not acknowledge an actual fault with Switch controllers.
Nintendo's president offered the company's first public Joy-Con drift apology during an investor Q&A in June 2020. "We apologize for any inconvenience caused to our customers regarding Joy-Con controllers," Shuntaro Furukawa said.
"We are continuing to improve our products, but currently Joy-Con is subject to a class-action lawsuit in the United States and is a pending issue so we cannot comment on any specific actions we may take."
Nintendo was hit with a new Joy-Con drift lawsuit in September, which accuses the company of planned obsolescence – a policy of producing goods designed to break so that they need to be replaced.
Nintendo is arguing that Switch Joy-Con drift "isn't a real problem or hasn't caused anyone any inconvenience", according to US law firm CSK&D, which is working to pursue the case through the arbitration process.
Related Products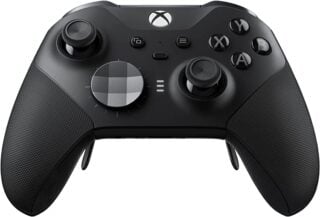 Xbox Elite Series 2 Wireless Controller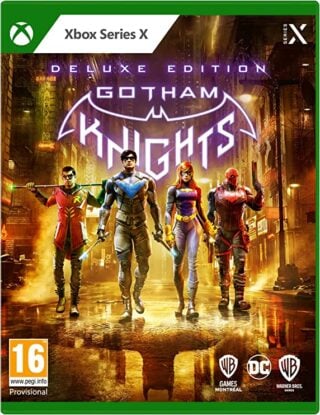 Gotham Knights - Deluxe Edition (Xbox Series X|S)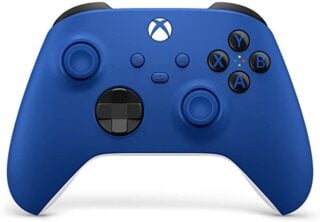 Xbox Wireless Controller – Shock Blue
Other Products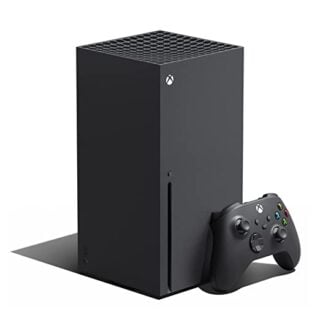 Xbox Series X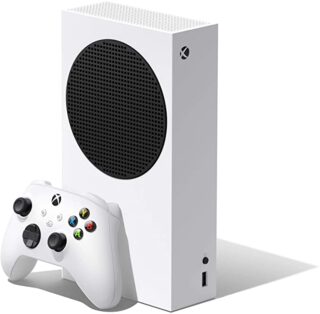 Xbox Series S
Some external links on this page are affiliate links, if you click on our affiliate links and make a purchase we might receive a commission.