Lapsed Far Cry 6 players are receiving taunting emails from Ubisoft
Company mocks players for quitting the game after a few hours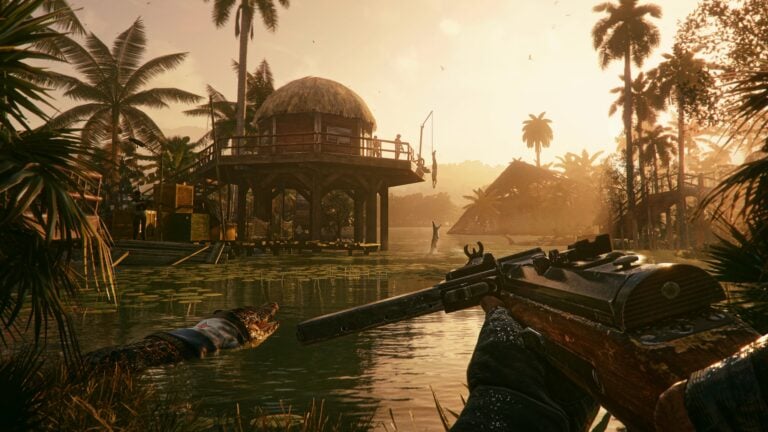 Ubisoft is sending emails to lapsed Far Cry 6 players taunting them for abandoning the game.
GamesIndustry.biz managing editor Brendan Sinclair shared screenshots of an email he received from the game's publisher mocking him for stopping playing the game after three hours.
"You disappoint me", reads the subject line. "It was amusing watching you fail" and "surely you can do better than this," the message says.
Sinclair was heavily critical of Ubisoft's email marketing, tweeting on Tuesday: "A lot of games are already ruthlessly designed to maximize engagement, but now they email and hassle you if you dare to stop playing them."
His tweet has been liked over 22,000 times, suggesting many others also found the tone of the messaging to be ill-judged.
"Normalize letting people stop playing a game if they're not enjoying it," Sinclair followed up.
Far Cry 6 was released earlier this month for consoles and PC and has scores of 75 (PS5), 76 (PC) and 80 (Xbox Series X/S) on review aggregator Metacritic.
Some of the game's harsher reviews, including VGC's 2/5-star verdict, criticise the title for sticking too closely to a tried and tested formula.
Our critic Jordan Middler wrote: "If you're interested in another Far Cry game that does the Far Cry stuff the way it's been doing it for 10 years, you'll probably have a good time, but if you've already hit your limit with this kind of game, Far Cry 6 is the ne plus ultra of why open-world game design is so badly in need of a revolution."
Related Products
Other Products
Some external links on this page are affiliate links, if you click on our affiliate links and make a purchase we might receive a commission.