Konami plans to change its name to mark its 50th anniversary
In will become Konami Group Corporation, subject to shareholder approval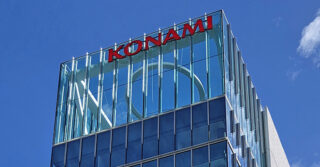 Konami Holdings Corporation has announced plans to change its name later this year to coincide with the company's 50th anniversary.
Its board of directors agreed on Thursday to change the company's trade name to Konami Group Corporation, subject to shareholder approval.
Should the move be supported at its general meeting of shareholders in late June, the change is expected to come into effect on July 1.
eFootball version 1.0.0 Hands-On | VGC
Konami's current fiscal year marks the 50th anniversary since its establishment in March 1973.
"Since its establishment, the Company has expanded its business as a pioneer in the Japanese entertainment industry and now operates in four business segments: Digital Entertainment, Amusement, Gaming & Systems, and Sports," Konami said today.
"In marking the Company's 50th anniversary since its establishment, we will change the trade name so that we, along with its group companies, will continue to take on new challenges and strive for further growth as a sustainable company."
VGC reported last October that Konami was set to ramp up its premium game development with new instalments and remakes for its biggest franchises, including Metal Gear, Castlevania and Silent Hill.
The first of these titles will be a new Castlevania game, which publishing sources described as a "reimagining" of the series currently in development internally at Konami in Japan, with support from local external studios.
VGC was also told that external studio Virtuos was working on a Metal Gear Solid game. It was said to be in early development and multiple sources suggested it would be centred around Metal Gear Solid 3: Snake Eater.
Konami intends to release remasters of the original Metal Gear Solid games for modern consoles too, ahead of the larger project.
Silent Hill games are also currently in development at more than one external development studio, we understand.