Konami plans to address eFootball issues in an update on October 28
Company apologises again for the game's launch problems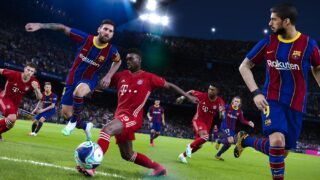 Konami will release an eFootball update later this month designed to address various issues with the game.
The free-to-play successor to the long-running Pro Evolution Soccer series was released on September 30 and was heavily criticised by players, to the extent that it became the lowest-rated Steam game of all time.
Following the criticism, Konami released a statement acknowledging "reports of problems users have experienced with cut-scenes, facial expressions, movements of players and the behaviour of the ball".
eFootball 2022 launch trailer
It apologised for the state of the game and promised to deliver an ongoing series of improvements.
eFootball update version 0.9.1 will arrive on October 28, the publisher said on Friday.
"This will focus on fixing the issues already reported and those you continue to report. We will update you with more details as we move forwards as well as address your feedback and requests in future updates."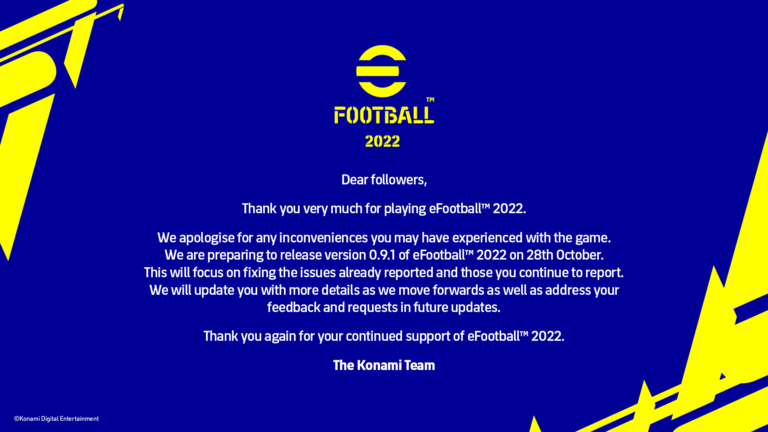 Konami previously said it planned to release the game's first major update in mid-November, which would introduce a number of new modes, including Creative Teams, in which players build their own squad similar to FIFA's Ultimate Team (or the myClub feature in previous PES games).
Cross-platform matches will also be implemented at this point (allowing PlayStation, Xbox and Steam players to compete against each other), along with a season pass system.
Then, in the winter, Konami plans to add iOS and Android players to cross-platform matches and kick off a series of eSports tournaments.