Kojima Productions tells fans not to expect any game announcements today
Death Stranding studio had promised "exciting updates" to coincide with its anniversary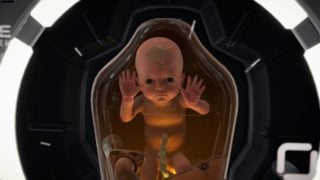 Kojima Productions has told fans not to expect any new game announcements as part of its fifth anniversary celebrations today.
The Tokyo-based Death Stranding developer is planning to deliver what it's called "exciting updates" to coincide with its birthday on December 16.
So far it's published a special anniversary wallpaper and some new merchandise, which led to some fans asking whether they should expect anything more significant.
"There are no game announcements today," the Kojima Productions Twitter account told one user. "The updates that we have planned today are purely to celebrate our anniversary and to thank you all for the support that you have given us these past 5 years."
The official Twitter account said the studio still has "a few more" updates to come.
Kojima Productions' debut title, Death Stranding, released for PS4 in November 2019 and for PC in July 2020.
Kojima Productions revealed in October that it was staffing up for a new game project. In a post on its social media channels, the company confirmed it was "looking to hire the best-in-class talent to work out of our Tokyo studio".
"Kojima Productions can officially reveal that a new project is in development and we are looking to expand our team with a series of new roles," it said.
More than 25 roles are currently listed on its website across programming, art, writing and design.