Kojima Productions officially opens 25 job roles for 'a new project'
Studio expands for Death Stranding follow-up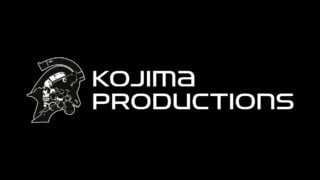 Kojima Productions has confirmed it's staffing up for a new game project.
In a post on its social media channels, the Death Stranding developer confirmed it was "looking to hire the best-in-class talent to work out of our Tokyo studio."
"Kojima Productions can officially reveal that a new project is in development and we are looking to expand our team with a series of new roles," it said.
"We are always looking for skilled talent with a commitment to quality and innovation. Please note that these positions are based in our Tokyo, Japan studio location, business-level Japanese speaking and writing is required for all applicants."
More than 25 roles are listed on its website across programming, art, writing and design.
The confirmation follows a social media post by Kojima Productions' audio director Ludvig Forssell on Wednesday, in which he claimed he was recording music for an unannounced project. Forssell later claimed the work was for a "side-project" unrelated to Kojima.
Hideo Kojima has teased his next project ever since the release of Death Stranding in November 2019.
In November 2019 Kojima suggested he was watching horror movies in preparation for a future project, and in April 2020 he said he'd like to make a "revolutionary" horror game one day.
The following month Kojima claimed he'd recently had a "major" in-development project cancelled, but that he was "in the early planning stages" for his next game. More recently he teased his next game on Twitter, with images that suggested it could be Death Stranding 2.
Death Stranding actor Norman Reedus had previously claimed he was "in talks" to work on another project with Kojima and suggested it could be Death Stranding related.
Earlier this year Kojima was quoted as saying he'd like to try his hand at making smaller games, such as episodic and digital-only titles, while working on the studio's next major release.
The designer has also previously expressed a desire to explore a "new format of game" enabled by cloud gaming platforms.