Kojima Productions' composer has left the studio after 10 years
Ludvig Forssell composed Death Stranding and Metal Gear Solid V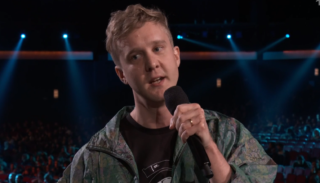 The main composer for Kojima Productions has left the company after a decade.
Ludvig Forssell announced on Twitter that he was leaving to pursue a freelance career.
"After 10 years working in-house as a Composer/Audio Director at Kojima Productions, I'm excited to announce that I'll be pursuing my future as a freelance composer," Forssell said.
"It's been a blast! Thanks, KJP! Now I'm happy to tackle a variety of projects in all types of media."
In a reply, Kojima Productions said it looked forward to continue working with Forssell in the future.
Forssell was the lead composer for Death Stranding, Metal Gear Solid V: Ground Zeroes and Metal Gear Solid V: The Phantom Pain, and also worked on the infamous P.T. demo, which was due to become Silent Hills before the project was cancelled.
The composer grew up in Sweden and became a fan of Japanese pop culture, which led to him moving to Tokyo and joining Konami.
Forssell posted a tweet in October showing rehearsals for an undisclosed project, which caused many to believe it was the next Kojima Productions game. He then clarified that it was for a side project unrelated to the studio.
Kojima Productions confirmed in October 2020 that it was staffing up for a new game project. The Death Stranding developer said at the time that it was seeking "the best-in-class talent" to fill 25 open positions at its Tokyo studio.
The studio is likely to announce its next game soon, according to art director Yoji Shinkawa.
Asked if he could share any details about the company's second game during a video interview with Al Hub, Shinkawa said: "Well yeah, I am doing something, for sure, and I could tell you probably that we can announce it quite soon."
Shinkawa is a long-time Hideo Kojima collaborator who is best known for his character and mecha design work on the Metal Gear franchise.