Kojima confirms Photo Mode will be added to Death Stranding PS4
Feature could be added as soon as this month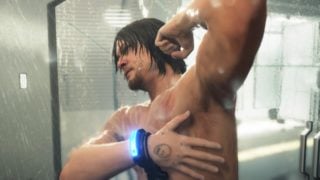 Death Stranding's PC Photo Mode will be added to the PS4 version of the game via an update.
The feature, which was originally announced as a new addition for the upcoming PC version, could be added to the PS4 game as soon as this month, director Hideo Kojima revealed on Tuesday.
Kojima recently released videos showcasing some of the enhancements made for Death Stranding's upcoming PC version.
A Death Stranding PC release date of June 2, 2020, was announced this month, alongside confirmation of PC features including a higher frame rate, ultrawide monitor support and Half-Life crossover content.
Designer Kojima later took to Twitter to showcase two of these features, ultrawide monitor support and photo mode.
Death Stranding is set to use the controversial Denuvo DRM for its PC release, which has faced criticism for its alleged high CPU usage during gameplay, which is claimed to significantly affect performance and frame rates.
Kojima has said he could work with Death Stranding star Norman Reedus again, perhaps in a sequel to the open-world game, although if he did create Death Stranding 2, he "would start from zero."
Death Stranding and Remedy's Control lead the nominations for the 2020 BAFTA Games Awards, which were revealed on Tuesday, with each title up for 11 prizes, while Kojima is set to receive the BAFTA Fellowship.