Knights of the Old Republic remake 'is in development at Aspyr Media'
Texas-based studio has recently remastered many other Star Wars games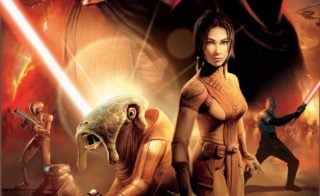 A Knights of the Old Republic remake is currently in development at Aspyr Media, the developer behind several recent Star War remasters.
That's according to Bloomberg journalist Jason Schreier, speaking on the MinnMax Show, corroborated by a separate report from Eurogamer.
Aspyr is behind the recent re-releases of Star Wars: Jedi Knight II, Republic Commando and Episode 1 Racer. It's even ported KoTOR to iOS in the past, along with another BioWare title, Jade Empire.
Earlier this year, Aspyr was acquired by Embracer Group to work under Saber Interactive, the studio which itself is known for remaking and remasters, including Halo: Combat Evolved Anniversary and The Witcher 3's upcoming next-gen version.
Schreier previously claimed that a KoTOR game was in development somewhere outside of Electronic Arts and original developer BioWare, but in Tuesday's video he confirmed it was in development at Aspyr.
While Aspyr is known for releasing straight ports, the KoTOR project will be "more of a remake", according to Eurogamer.
Released in 2003, the fan-favourite RPG from BioWare tells a Jedi versus Sith story set some 4,000 years before the rise of the Galactic Empire featured in 1977's Star Wars film.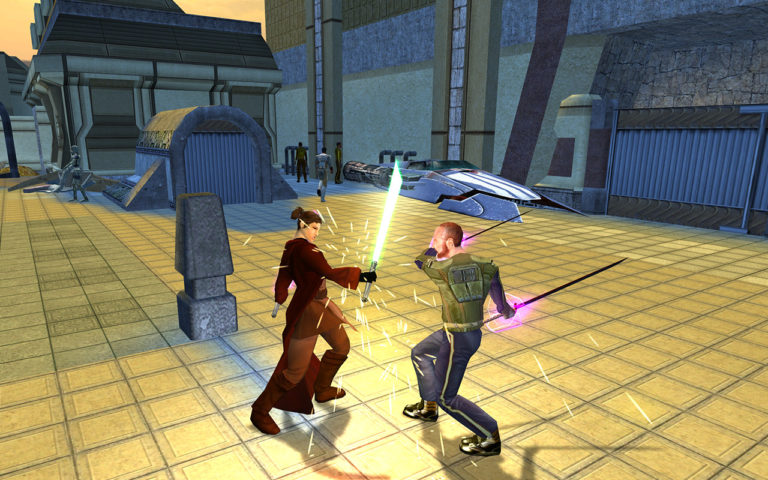 Obsidian created a sequel, The Sith Lords, in 2004 and there hasn't been a mainline Knights of the Old Republic game in the near-17-years since (unless you count EA's 2011 MMO The Old Republic).
Last year entertainment publication Cinelinx cited two sources as having claimed that a KoTOR "remake" or "sequel of sorts" had been greenlit – presumed to be at Electronic Arts – after an earlier attempt at reviving the series had been shelved by EA.
Although the original Knights of the Old Republic games have been officially wiped from Star Wars canon following Disney's acquisition of the franchise, there have been signs it's looking to reintroduce story elements from the games.
In 2017, some KoTOR plot elements were referenced in the Star Wars Rebels animated series, such as the Mandalorian Wars and the ancient Sith planet Malachor. A deleted scene from The Clone Wars was also reportedly set to include Darth Revan from KoTOR.
Later, an art book for movie Star Wars: The Rise of Skywalker contained reference to a Sith Legion named after Revan.
In 2019, Lucasfilm also announced it would launch a range of media exploring the "High Republic Era", which officially takes place several hundred years before the Star Wars movies.
Related Products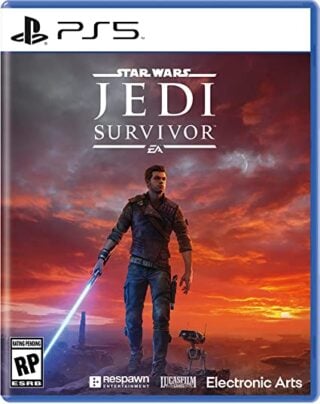 Star Wars Jedi: Survivor (PS5)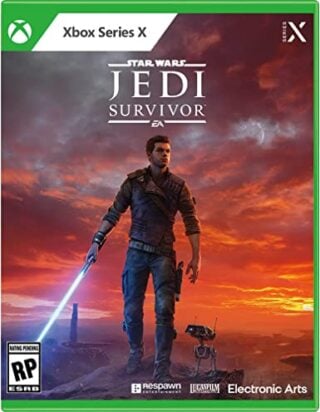 Star Wars Jedi: Survivor (Xbox Series X/S)
Some external links on this page are affiliate links, if you click on our affiliate links and make a purchase we might receive a commission.