Klonoa 1 and 2 HD remasters are coming to Switch
The Phantasy Reverie Series is set to release in July
Cult favourite platformers Klonoa and Klonoa 2 are coming to the Switch.
Klonoa Phantasy Reverie Series will feature HD remasters of both the original Klonoa: Door to Phantomile and its sequel Klonoa 2: Lunatea's Veil in one package.
The game, which will be released on July 8, will also support two-player co-op.
The news finally confirms long-running reports of Klonoa's return, following a series of trademark registrations in recent months.
Klonoa: Phantasy Reverie Series - trailer
In September, the Bandai Namco registered trademarks in Japan for 'Waffuu Encore' and '1&2 Encore'.
This led some to believe that this meant Klonoa was returning – although the Klonoa games weren't known as Waffuu in Japan, one of Klonoa's trademark catchphrases is "Wahoo", which Bandai Namco may have translated to "Waffuu".
It wasn't until Bandai Namco registered 'Klonoa Phantasy Reverie Series' in the UK in December that it became all but certain that Klonoa was returning.
The original Klonoa: Door to Phantomile was released on PlayStation in 1997. Despite gaining widespread critical acclaim and enjoying modest success in Japan, the game struggled to sell well in the west.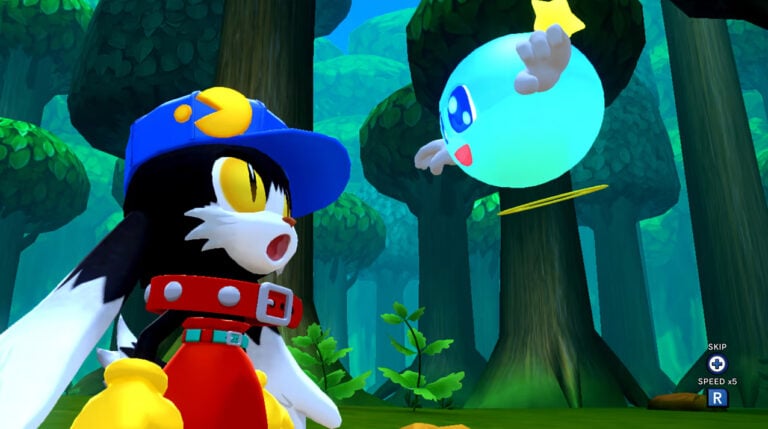 Despite this, it managed to spawn a sequel and a number of Game Boy Advance spin-offs.
The first game already received a remake in 2008, when developer Paon made an updated version for the Wii.
It too was met with praise but was considered a commercial failure, entering the Japanese charts at number 33. As a result, a planned remake of the second game was scrapped.