Kingdoms of Amalur remaster trailer shows off the Might ability tree
Re-Reckoning releases for consoles and PC on September 8
THQ Nordic has released a new trailer for Kingdoms of Amalur Re-Reckoning.
It shows off the Might ability tree, one of three skill paths players will get to choose from when the RPG remaster hits PS4, Xbox One and PC on September 8.
As opposed to the Finesse ability tree, which see players take a stealthy approach to encounters, Might gives players offensive powers tailored towards melee combat.
Players who choose Might will wear strong armour and wield weapons including a longsword, a greatsword and a giant hammer.
Kingdom of Amalur was originally released in 2012 for Xbox 360, PS3 and PC to favourable reviews. It features a world created by bestselling author R.A. Salvatore, Spawn creator Todd McFarlane, and Elder Scrolls IV: Oblivion lead designer Ken Rolston.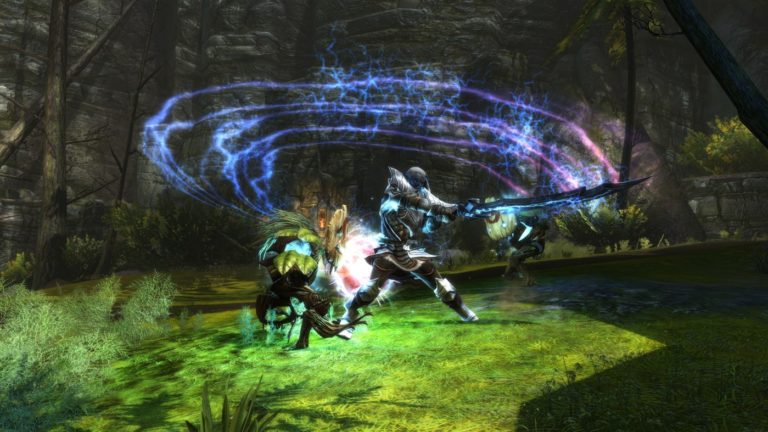 The new version of Amalur will feature improved visual fidelity, "refined gameplay" and include all of the original game's DLC packs, according to THQ Nordic.
The publisher has also confirmed plans to release a new DLC expansion called Fatesworn which will continue the game's story in 2021.
Fatesworn will be bundled with a special Fate Edition of Re-Reckoning, which will be priced at $15 / £13 more than the standard edition, which will retail for $39.99 / £34.99.
A Collector's Edition ($109.99 / £99.99) will come bundled with an Alyn Shir Figurine, Amalur keychain, five pieces of artwork, Grant Kirkhope soundtrack and a collector's box.