Kerbal Space Program is coming to PS5 and Xbox Series X/S this year
Enhanced Edition will be a free upgrade for existing owners and cost $40 for new players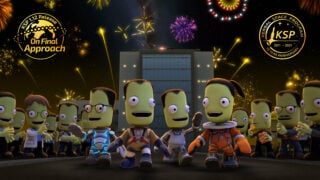 Private Division will release Kerbal Space Program Enhanced Edition for PS5 and Xbox Series X/S this fall/autumn.
The update to 2018's console release will include full support for a mouse and keyboard alongside "upgraded resolution, improved framerate, advanced shaders, better textures, and additional performance improvements".
PS5 and Xbox Series X will run Kerbal Space Program at 1440p and Xbox Series S will run it at 1080p.
"The additional system memory on these consoles results in a more stable game experience and allows for an increase of part count on player's crafts and contraptions," Private Division said.
Kerbal Space Program Enhanced Edition will be available free for existing PS4 and Xbox One owners and released digitally priced at $39.99 for new players.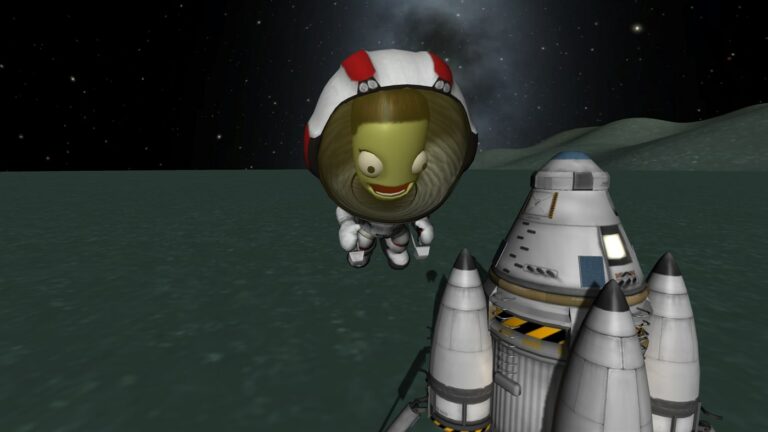 Thursday's announcement was timed to coincide with the tenth anniversary of the original release of Kerbal Space Program.
Last November, Kerbal Space Program 2's release was delayed from late 2021 to sometime in 2022.
At the time, creative director Nate Simpson acknowledged fan frustration but emphasised that his team would not compromise on quality.
"We knew we were taking on an immense technical and creative challenge when we started this project," he said. "We've heard time and again from this community that quality is paramount, and we feel the same way.
"It's not enough to deliver a bunch of new features – those features have to be woven together into a stable, polished whole. We're creating a reliable foundation on which players and modders alike can build for another decade or more. That involves solving problems that have never been solved before, and that takes time."
Simpson added: "We've got a team of talented people working every challenge from every angle, and because I'm lucky enough to get a front row seat, I can see the huge leaps we're making."