Kenny Omega and Rahul Kohli will appear in Like a Dragon: Ishin
The AEW wrestler and Midnight Mass actor will be 'Trooper Cards' in the game
AEW wrestler Kenny Omega and Midnight Mass star Rahul Kohli will appear in Like a Dragon: Ishin, it's been announced.
SEGA and Ryu Ga Gotoku Studio today confirmed that the pair will cameo in the upcoming game as "two of six special guests that answer Sakamoto Ryoma's call for revolution".
Omega and Kohli will appear as trooper cards in the game. "Trooper Cards are a combat feature that grant temporary but devastating power-ups and special abilities when activated real-time in battle," according to  Sega.
"I've been a fan of the Like a Dragon series for years, and to be forever immortalized in Like a Dragon: Ishin, the newest entry in one of the most iconic game franchise of all time, is surreal," Omega said in a press statement.
"I'm so excited about my Trooper Card, and I think players are going to love the artwork and attack animation – and the damage I can deal to enemies."
Kohli added: "As a huge fan of Ryu Ga Gotoku Studio's games, I was honored to be asked to be a guest for the Like a Dragon: Ishin Trooper Cards.
"As someone who is emotionally invested in the Like a Dragon story, I'm nervously excited to take on this mantle of being a small part of Ryoma's journey."
Originally released for PS3 and PS4 in 2014, Like a Dragon: Ishin is set during the mid-1800s, with players taking on the role of real-life samurai Sakamoto Ryoma.
Ishin was one of three Yakuza titles announced last year, along with Like a Dragon 8 and Like a Dragon Gaiden: The Man Who Erased His Name.
In 2021, the producer of the Yakuza series said he would like to bring Ishin and another spin-off title, Kenzan, to the west for the first time.
Ryu ga Gotoku Kenzan was a historical spin-off of the main Yakuza series, released in 2008 for PS3. It's set in historical Japan in the early 1600s and follows Japanese swordsman Miyamoto Musashi.
Related Products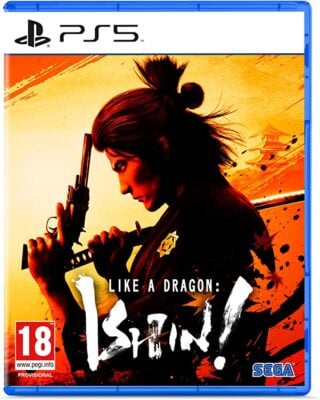 Like a Dragon: Ishin! (PS5)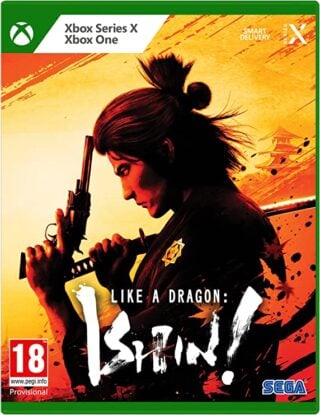 Like a Dragon: Ishin! (Xbox)
Some external links on this page are affiliate links, if you click on our affiliate links and make a purchase we might receive a commission.