Kena: Bridge of Spirits trailer reveals August release date
Adventure game coming to PS5, PS4 and PC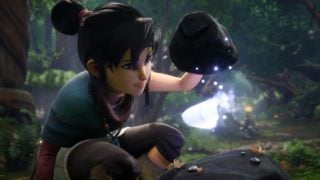 Kena: Bridge of Spirits will be released on August 24, 2021, the latest trailer for the game has revealed.
The PlayStation and PC adventure title was first announced during a PS5 showcase in July 2020.
Its developer Ember Lab was founded in 2009 by brothers Josh and Mike Grier as an animation studio and has not released a high-end game before.
The blurb accompanying the new trailer bills the game as "a story-driven action adventure with a stunning visual aesthetic combining exploration with fast-paced combat.
"Players find and grow a team of charming spirit companions called the Rot, enhancing their abilities and creating new ways to manipulate the environment.
"Kena: Bridge of Spirits seamlessly blends action and narrative into an unforgettable experience," it adds.
"Travel with Kena, a young Spirit Guide on a quest to uncover the mysterious story surrounding the demise of the village."